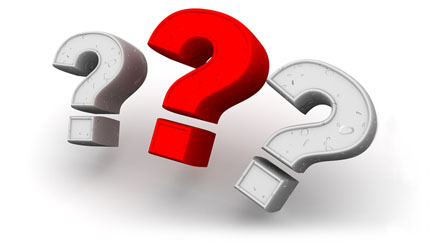 Frequently Asked Questions
About Radiant Heat
General Information About Radiant
Snow Melting, Roof Heating and Floor Heating
INTERIOR RADIANT HEAT SOLUTIONS
EXTERIOR RADIANT HEAT SOLUTIONS
Q.

A.

What floor heating applications can I use radiant heat in?

ProLine radiant heat systems can be installed under virtually any type of flooring. The heat cable can be used under tile or in a mortar bed with any flooring covering. Radiant heat can be installed in small custom projects as well as large commercial applications.

Q.

A.




What types of snow melting systems do you have?

ProLine offers snow melting solutions for all types of projects and applications. From small residential driveways to large commercial parking structures, ProLine offers the products, system engineering / design and support to assist you every step of the way during the selling and installation process.

Q.

A.

Do I have to design the systems myself?

No. ProLine's professional staff of designers and electricians provides full system engineering and design services, freeing your time and helping you to land more business.

Q.

A.

What snow melting applications can I use radiant heat in?

You can use ProLine radiant heating systems for virtually any outdoor surfaces. The systems are commonly used in asphalt, concrete, and paver applications.

Q.

A.

How difficult is the heated floor installation?

Installation is fairly straight forward, but varies, depending on the type of flooring used. The heating element is typically installed on the sub-floor and connected to a GFI protected thermostat, which is connected to the power source. The finished surface is then installed over the heat cable.

Q.

A.

How difficult is the snowmelt system installation?

Each job varies, but snowmelt systems are generally easy to install. The heating element is embedded in the surface, and then connected to an automatic snow sensor. The snow sensor triggers the control unit/contactor panel when conditions warrant, and power is then sent to the heat cable to melt the snow.

Q.

A.

What if I need help during installation?

As a part of ProLine's contractor network, you will have access to the top technical support staff in the industry. Expert electricians, seasoned radiant professionals, and design staff are here to help in all aspects of your job.

Q.



A.

Can I install the ProLine snow melting system during a hot asphalt pour?

Yes, ProLine offers durable high-temperature heating cables and mats that can be installed directly in the hot asphalt. The ProLine heating cables and mats are installed on the binder coat and then covered with asphalt.

ABOUT PROLINE
ROOF DEICING AND GUTTER TRACE SYSTEMS
Q.

A.

How can working with ProLine benefit my business?

Click here to learn about the benefits for contractors that comes from working with ProLine.

Q.



A.

Can I install radiant heat on an existing roof or just in new construction?

Solutions are available for new construction and remodeling projects, as well as for existing snow and ice problems on existing roofs and gutters.

SHIPPING AND ACCOUNTING
All products are shipped ground, using common carriers such as UPS, FedEx, USPS, etc. Products can be shipped more quickly, if specified. (Customers are responsible for additional charges for faster shipping.)

ProLine recognizes the specific areas in which you can enhance your business by utilizing our products and services. Expand your capabilities by working with ProLine and increase your business opportunities to generate more revenue. Our services include free installation training and expert installation support as well as industry leading products and support services. For more information call us at 866.676.9276 today.