The Benefits of Radiant Snow Melting Systems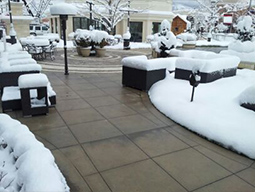 The ProLine radiant snow melting system is the premier driveway heating system available. Featuring an industry leading warranty and a proven track record, the ProLine snowmelt system uses a line-voltage heating cable that can be installed in almost every type of snow melting project, including new-pour asphalt. Few other snow melting systems can withstand the extreme temperatures of hot asphalt installations. Because of the unique, durable design and construction of the radiant heating cable, it can withstand the heat and compression associated with freshly poured asphalt.
The ProLine radiant snow melting heat cable provides the luxury of an automated heated driveway system at an affordable price. It is great for both residential and commercial projects. Several of the advantages of the ProLine heat cable over other snow melting systems are outlined below.
Reasons to Invest in an Electric Snow Melting System
PERFORMANCE - The ProLine system can produce 35-50 watts per square foot, and will effectively and rapidly melt ice and snow on almost any surface.
EASY TO INSTALL - ProLine snow melting systems are not labor intensive. In fact, due to the simple design and single point connection (only having to connect one end of the cable because the other end is self terminated), ProLine snowmelt systems can be installed in a fraction of the time and cost of other, more elaborate systems - without sacrificing quality.
SAFETY - Never slip on dangerous snow and ice again. Ice is often not easily visible until it's too late! Protect your family at home or customers at business from injuries sustained from slipping on icy steps, walkways, and driveway.
FULLY AUTOMATED - Maintenance costs are rarely considered when buying a radiant system yet are a stark reality with many of the systems sold. ProLine only offers snow-melting systems that have NO moving parts which makes them reliable and virtually maintenance free. Yearly checkups are avoided as well as upkeep and common repairs.
NO MECHANICAL ROOM NEEDED - You no longer need to dedicate floor space in your home or garage for equipment. The ProLine snow melting system is monitored and controlled by a small, wall-mounted control unit.
EFFICIENCY - Install one of the most efficient snow melting systems available (99% of all energy goes to snow melting). Less efficient systems have long delivery times and heat loss while they make their way through a maze of tubing.
LOW OPERATION COSTS - Melt snow on a 300-square-foot area for under $0.50 per continuous hour of operation. The time to melt snow off your driveway (per storm) is usually just a few hours.
MINIMAL OPERATION TIME - As a direct relation to high efficiency, our systems get the job done more quickly and typically run about 30% less than other radiant snow melting systems.
AUTOMATION - Fully automated devices are standard on the ProLine systems. The snowmelt systems detect precipitation and temperature; and therefore operate only when needed. These automated devices detect moisture in the air coupled with low temperatures and turn the system on just before a snow storm hits for maximum performance.
ADDED VALUE - Extend the life of your driveway by installing a radiant snow melting system. Your driveway and landscaping will last longer and look better longer without large trucks and snow plows scraping your driveway and by eliminating corrosion caused from effects of salt and other chemicals.
WISE INVESTMENT - Installing a radiant snow melting system is an excellent investment for raising the value of your home. By installing a ProLine snow melting system, you increase the resale value of your home, business, or cabin.
Summary of Benefits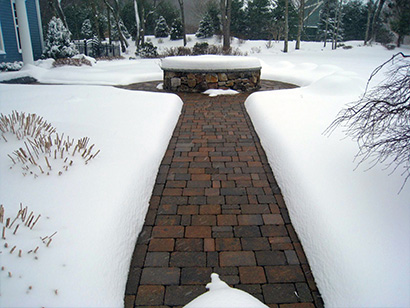 Fully Automated
Silent, Maintenance Free Operation
Cost and Energy Efficient
Environmentally Friendly
Enhances Safety
A Smart Investment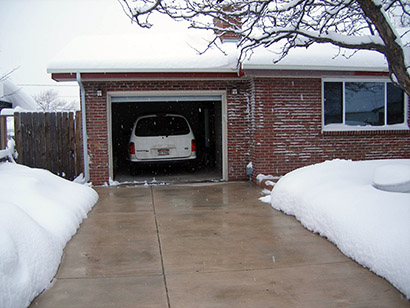 Take Advantage of the Benefits Radiant Heat has to Offer
Another advantage of installing a snow melting system is that it can extend the life of the driveway or heated area. Driveways and bordering landscape can look better and last longer by eliminating the the need for snow plows and shovels scraping your driveway. Radiant heat also helps to eliminate the corrosive effects resulting from the use of salt and other harsh snow melting chemicals. Learn more about driveway heating systems by calling 866.676.9276 today.