ProLine Sets the New Standard with Enhanced Snow Melting Cable
ProLine Radiant works tirelessly to offer products that feature the latest, most advanced proven technology. Given its commitment to provide customers with the most current and effective radiant heat solutions available, ProLine Radiant works closely with installers on the front lines to ensure that their needs are being met.
How does ProLine Radiant offer the best customer service? ProLine maintains relationships with installers and is responsive to their needs. By working closely with building professionals and offering free online training courses, ProLine is able to tap into the latest construction trends and installer challenges.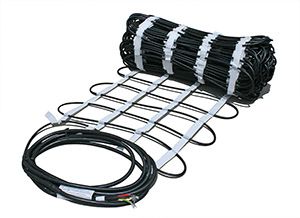 The enhanced heat cable is a culmination of ProLine research, technological advancements and feedback from industry professionals. In fact, several enhancements to the new snow melting cable come as a direct result of suggestions and comments from professional builders during ProLine's installation training courses. Already established as the trusted snowmelt heat cable among installers, ProLine Radiant's snow melting systems are relied upon by construction professionals for all types of snowmelt applications, including concrete, asphalt, and pavers.
ProLine Radiant's relationships with contractors have played a valuable role in ensuring that ProLine Radiant products are current, and meeting the specific needs of installers.  Because ProLine Radiant emphasizes positive long term relationships with construction professionals, you can be certain that you'll receive unprecedented customer service when you work with ProLine Radiant. You won't find a provider with better customer service.
The new ProLine Radiant heat cable features several user-friendly enhancements. Building upon the heat cable that installers have grown to trust, the enhanced snowmelt cable has raised the bar for the entire industry. Some of the recently added features include:
Enhanced outer jacket ensures cable integrity.
The enhanced splice provides more significant water protection and minimizes the potential for installation errors
Capable of installation in hotter asphalt. (See article below.)
Enhanced capability allows the durable cable to be compacted with a heavier roller.
Capable of installation in much colder (lower air temperature) weather. The cable is easier to work with, resulting in quicker installation that can translate to cost-savings for installers.
The grounding wire increases tensile strength and minimizes stretching.
Greater flexibility in terms of designing and building systems requiring unique/custom specifications. (ProLine Radiant can easily build to your specs.)
Call a ProLine Radiant representative for more information about ProLine's radiant heat solutions (866.676.9276).
---
ProLine Enhances Snow Melting Cable for Asphalt
ProLine Radiant's new heat cable for asphalt snow melting applications is quickly becoming the cable of choice among asphalt installation professionals. Designed specifically to meet the harsh demands of hot asphalt installations, ProLine's improved heat cable features the same trusted qualities of its industry leading snowmelt cable along with several performance boosting enhancements. The enhanced ProLine Radiant snow melting heat cable for asphalt applications now stands alone as the premier heat cable for asphalt heated driveways, sidewalks and ramps.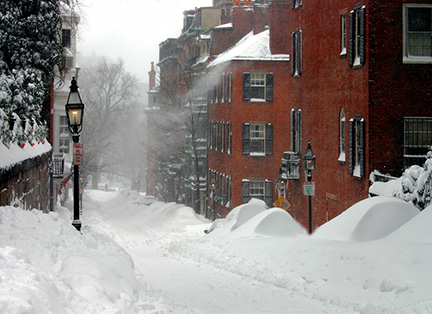 ProLine Radiant is the complete provider of radiant heat solutions. In addition to its focus on consistently offering the latest technology and finest products, ProLine Radiant is also committed to providing the best customer service in the industry. That commitment ensures that ProLine customers always have the best service and most advanced solutions possible at the time of their purchase.
Part of ProLine Radiant's customer service includes free online installation training. During those training sessions, professional installers often provide valuable feedback that allows ProLine to be in touch with the latest needs of installers. Much of the feedback received has contributed to ProLine Radiant's recent enhancements to its industry leading heat cable.
In addition to the previous qualities of ProLine Radiant's industry leading heat cable, the cable features several notable enhancements, including:
Capable of installation in hotter asphalt. (460°F versus 280°F)
Every individual cable is tested prior to being shipped (unlike most manufactures that only conduct "batch" testing for their heat cable).
Increased cable strength. The molten asphalt can be compacted with a 2-ton roller (compared to the 1-ton limit of other leading cables).
Capability of being installed easily in colder air temperatures.
The cable features an enhanced splice that provides easier installation while minimizing the potential for improper installation.
The cable allows for greater flexibility in terms of designing and building systems that best meet custom specifications.
For more specific information about ProLine Radiant's new asphalt heating cable, call 866.676.9276.