With a record-number of Americans staying put for the foreseeable future, radiant heat home improvement projects are gaining popularity. Sheltering in place has fueled this demand. Customers are reimagining their living spaces inside and out, with spa like features and conveniences designed to make their lives easier. To meet this demand, increasingly contractors are looking to add radiant heat solutions to their menu of services. According to Real Simple magazine, among the top features homebuyers are clamoring for this year are radiant heated floors. If you haven't already considered offering radiant heat solutions to your customers, ProLine can certainly help you stay on top of this trend. ProLine Radiant is a leading designer, manufacturer, and premier wholesale supplier of radiant heat solutions of all kinds. Their expertise includes state-of-the-art automated snow melting systems, self-regulating roof and gutter heat trace solutions, and interior radiant heat systems. Whatever your customers are looking for, ProLine has the experience and pricing to help your business flourish. But unlike other wholesale providers, ProLine also includes industry-leading support services, including free installation training, complete system design, and installation support.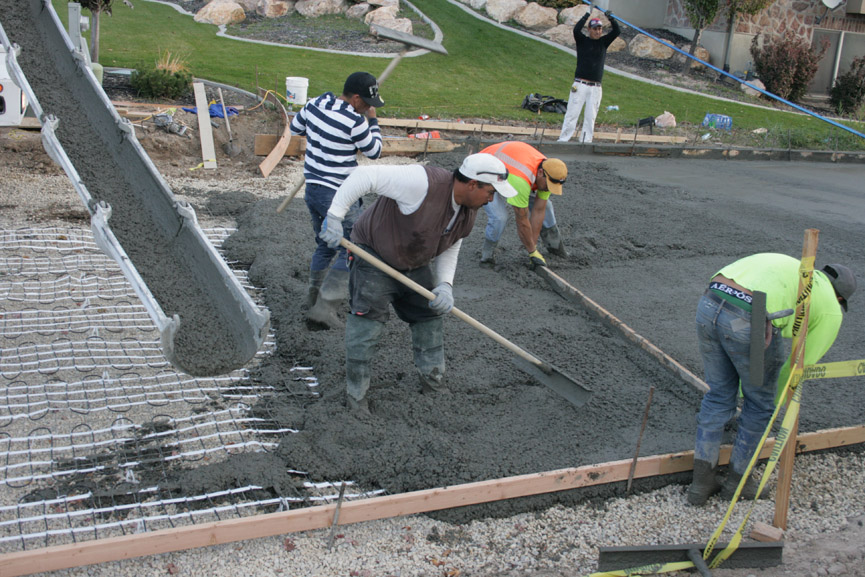 Radiant heat solutions can boost your equity, and offer an affordable alternative to more costly home improvement projects that will not send your customers into sticker shock. Consider recent shortages in lumber, glass, copper, and other construction materials, which have aggravated demand and caused building project costs to skyrocket over the recent months. Instead of trending upward, ProLine pricing on radiant heat supplies have remained consistent and competitive.
ProLine has a large warehouse filled with inventory, and plenty of products in stock. More inventory allows ProLine to pass on radiant heat materials at a considerable savings to contractors without feeling the constraints of the current market. These deep discounts, plus more access to product, results in less delays and faster turnaround times for radiant heat projects, and allow you to realize quicker returns on your labors. You might say working with ProLine can benefit your business, giving you the ability to respond to the most impatient homeowner with a fast, affordable way to increase the value of their home. Now you can raise your hand with confidence, knowing that you have a supplier who can back you up when it's time to tackle that automated snow melting installation or roof de-icing or floor heating system.
The quality of ProLine products is informed by years of deep industry knowledge, making ProLine the trusted supplier of industrial, commercial, and residential radiant heat solutions in the business and the supplier of choice for professional builders and electricians in North America. The experts at ProLine are more than happy to share this experience with an unwavering dedication to delivering outstanding customer service.
ProLine recognizes their success is only as good as your installation, starting with the design of your radiant heat system. From your first contact with ProLine, a radiant heat professional will listen to your needs and suggest the best options. He'll walk you through your project, providing you with a detailed radiant heat design and system layout. You'll receive everything you need to execute the design, including the heating element, sensor/activation device, and controller, as well as all the electrical information such as breaker sizes, number of breakers, and load calculations. As questions or challenges come up during the radiant heat installation, the ProLine team is there for you. Electrical experts and system designers are available to address any questions or concerns you may have, and walk you through the installation process. ProLine also maintains an online library of instructional videos, product documentation, and newsletters that you can access at any time.
One of ProLine's most valued services is its free radiant heat system installation training. These training courses are designed to benefit professional builders by covering all the aspects of your specific installation. These interactive online courses are given by industry experts who understand the challenges of your project from start to finish. They also offer the flexibility to attend in person or online with your instructor. You'll benefit from step by step instructions, clear illustrations, photos, and personal interactions with the instructor to give you the confidence needed to move forward with your radiant heat installation. After the training you'll receive a certificate of completion, and then, if you choose, ProLine can recommend you as an installer for upcoming residential and commercial projects in your area. It's also an incentive you can offer members of your team to gain knowledge, beef up their installation skills and earn industry recognition. Of course, a highly trained team is always an attractive option for customers who are looking to install radiant heat.
Summer is a great time to drum up new business as a radiant heat installer and avoid the fall rush for materials. Whether you are new to radiant heat or have been working for many years as an installer, you'll benefit from ProLine's unmatched customer service and discount pricing. Call ProLine today at 866-676-9276 and see why ProLine is the favorite radiant heat provider among construction professionals.