Let ProLine take care of the Details while you Add to your Bottom Line
Many contractors have opted to boost their bottom line by offering radiant heat installations. This includes heated driveways, roof deicing systems, heated floors and more. But the decision to install radiant heat systems shouldn't be made lightly. After all, there are many different providers, products and services that are available. Choosing the right one can make all the difference for your business, so to find the radiant heat partner that will be best for you, consider some of these attributes.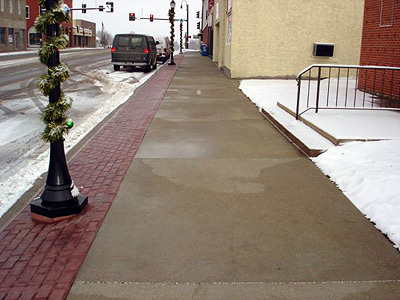 Established Provider: If you're making calls and talking with various radiant heat providers, don't be afraid to ask about their business. Have they been around longer than 12-months? Who are some of their clients? What are some of the projects they've been involved with?
Offerings from more than one Manufacturer: Some providers have a limited offering, so they recommend their one heating element and/or system components for every application. That is not necessarily bad – so long as their one product is a proven industry leader. But in reality, different applications sometimes require different components. Providers with several different options are more likely to recommend the solution that will best meet your customers' specific needs.
Trusted Products: A variety of systems and components is important, but those products should be proven industry winners. Ask questions about the various options and learn about some of their specific features and why they are advantageous in some circumstances.
Complete System Design Services: This is essential. Sure, radiant heat is not difficult to install, and some installers tend to get a little over confident and assume, "how hard could it be?" True, you can go to Home Depot and buy whatever heat cable you need, but most reputable contractors avoid that mentality. A successful business is built with happy customers, and to ensure your success and your customers' happiness, you'll want to have the system designed by radiant heat experts who take every detail into consideration.
Let ProLine do the work for you! Seasoned pros like those at ProLine have been designing systems for years, so they know every in and out when it comes to successfully installing a radiant heat system. Before any heat cable is laid, you'll know the proper materials and precise layout, proper load calculations, breaker sizes, number of breakers, and so on. ProLine doesn't just sell radiant heat systems and components. We partner with professional builders and work with them to ensure that their customer is satisfied. As such, we have an ongoing relationship with contractors throughout the U.S. And because we have experience working with installers across the country, we can refer additional business to them. It's a win-win relationship.
Free consulting without the Sales Pressure: The top providers are going to take the time necessary to answer your questions and help you understand what options are best for your application. Don't waste time talking with those who don't spend time listening. Early in the conversation, you'll likely determine whether you're dealing with a trusted professional or an opportunistic amateur.
Dedicated Support Staff (Experts on hand to Provide Technical Support): Make sure your provider also includes installation support. Nothing can be more frustrating that starting your install only to hit a snag that brings everything to a halt. As a wholesale provider, ProLine is unique in its service offerings. In addition to discounted products, we still include personal services, such as installation support. And the support isn't simply offered by your sales rep; ProLine has a dedicated support staff that is on hand to field your call – should you need. Team up with a provider that intends to stay with you throughout the installation process. With ProLine, you're assured of having a partner who will be there every step of the way.
Free Installation Training: In addition to the design and support services, ProLine offers free installation training courses for installers. This service may be unique among wholesale providers. In fact, ProLine's services generally surpass all those extended by retail radiant heat providers. You're not only getting the best prices; you're also getting the best services.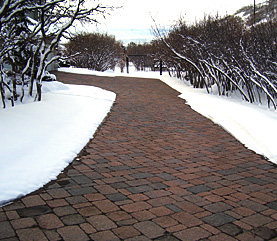 The installation training courses can be completed in person or online with an instructor via Webex. This valuable training includes all aspects of your installation, helping to eliminate surprises and speed up the installation process. The courses usually take less than an hour, but they can save a great deal of time in the long run. A certificate is awarded to installers upon completion, and once they are certified ProLine can refer additional business their way.
Providers that don't extend comprehensive customer support services don't really have anything to lose. Once they sell you the components, they disappear like a thief in the night. Don't get caught holding the short end of the stick. Radiant heat represents a significant investment, so invest with a partner you can trust.  Team up with an experienced professional that will take care of the details so you can focus on what you do best. Rest easy, knowing that we've got your back.
For free consulting, or to learn more about ProLine's many products and services call 866.676.9276 today.