The quality and choices of flooring options available to consumers – especially tile – has improved considerably in the past few decades. Stunning new colors and materials, larger format, thinner tiles and digital printing have all contributed to a steady growth of ceramic tile being used as a flooring surface. When compared to other flooring options such as hardwood and carpet, ceramic tile is particularly attractive because tile is easy to clean, resilient, and hygienic. Unfortunately ceramic tile and natural stone, if not installed properly, are also subject to cracking and delaminating, and are cold to the touch. Use of electrical floor heating can minimize the cold, but in some cases may submit the tile assembly to additional stress that can lead to cracking and delaminating.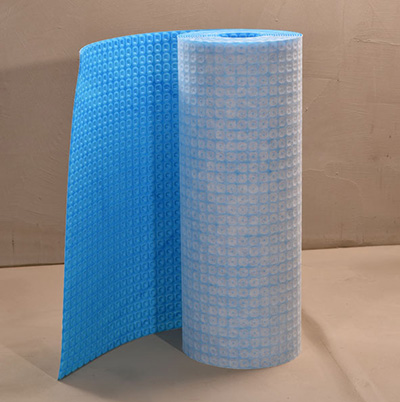 Traditionally most electric floor heating, and anti-fracturing membrane manufacturers have recommended covering the electrical heating cables with a self-leveling cement layer or a thin-set layer followed by an uncoupling crack isolating membrane prior to installing the tiles. This process is fairly time consuming and best done by a professional. Needless to say, this can also significantly increase the complexity and time of installation, as well as affect height differentials, weight, and cost of the overall installation.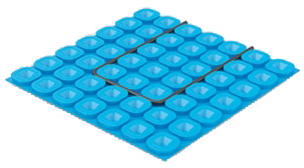 In keeping with ProLine's commitment to offering the finest and latest radiant heat technologies, ProLine is now offering Prodeso® membrane floor heating systems. The Prodeso membrane is a polypropylene uncoupling, crack isolation, waterproofing membrane, with rounded square shaped reliefs. These reliefs form channels that are specially designed to embed and hold ProLine heat cable. When combined with ProLine floor heating cable, this solution is an excellent choice for heating tile floors, but can also be used to heat a variety of other floor surfaces.
The Prodeso membrane can be quickly laid out to speed up the installation process. After the membrane is placed over the subfloor, the cable is installed in the channels of the membrane and the floor surface can be immediately installed over the membrane and cable. There is no need to use self-leveling cement to cover and protect the heat cable before starting a tile installation. This leads to a significant savings of material, time, cost and overall weight. The floor surface can be immediately installed over the membrane and cable.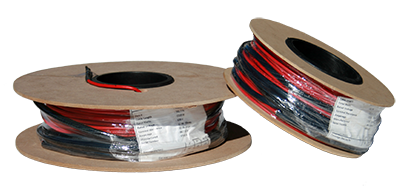 The versatile membrane features a polypropylene thermo welded woven underneath to increase the bond between the subfloor and the membrane and is safe under all conditions and weather. It even waterproofs the substrate in the case of overlaying on cracked or imperfectly cured floors with a risk of vapour stress. The design of the membrane provides an innovative uncoupling and waterproofing system for heating floors and other surfaces without movement or expansion joints in the screed.
The advantages of this unique floor heating system are many. To learn more, call and speak with a ProLine radiant heat expert today at 866.676.9276.