We survived another spooky Halloween season, but don't let the gremlins and goblins of today's economy get you down. As a leading wholesale provider of radiant heat solutions, ProLine Radiant is focused on helping contractors and professional builders overcome the supply shortages and inflation facing the industry today. Some may insist that this is the "new normal", but ProLine doesn't adhere to this line of thinking. Call us old fashioned, but we still believe in delivering products in a timely, affordable manner. Receiving the goods that you need, when you need, without paying more than you need doesn't have to be relegated to memories of the good ol' days.
We're all feeling the effects of inflation and longer wait times in our daily lives, but ProLine is leveraging its resources to minimize the inconvenience for its customers. By utilizing its large inventory warehouses, ProLine is able to keep an abundant supply of its most popular products on hand.
ProLine understands that professional builders rely on affordable prices and timely delivery of products and materials. Through careful planning, ProLine is able to sidestep much of the higher manufacturing costs and lagging delivery times. ProLine maintains large inventories in its warehouses, so customers can get what they need, when they need. Having the resources allows ProLine to continue to manufacture and maintain an abundance of its most popular products for wholesale suppliers – which ultimately saves time and money for the consumer. While many consumers of today struggle to adapt to the "new normal", ProLine is striving to deliver the good ol' fashioned customer experience reminiscent of the good old days.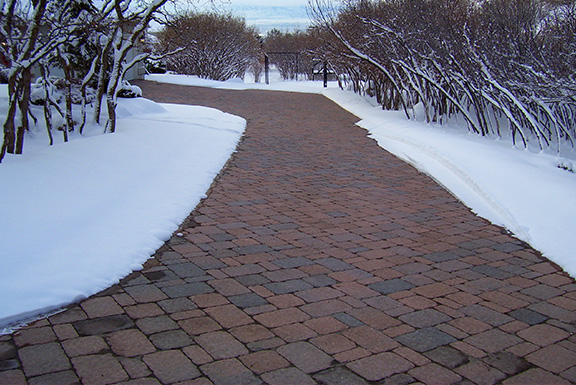 ProLine Radiant carries a vast selection of radiant heat solutions. From roof de-icing and pipe trace solutions to heated driveways and radiant floor heating systems, ProLine offers a range of the most trusted products in the industry. ProLine backs each system with unmatched customer support services, which include free installation training, professional system design services, and technical support for installers. ProLine solutions can be tailored for large civic and commercial applications as well as custom residential radiant heating and snow melting needs.
By carrying a large, diverse selection of radiant heat systems and components, ProLine customers are assured of receiving the ideal product for their specific needs. ProLine professionals work closely with customers to match their needs with the best systems and components available.
ProLine floor heating systems feature a variety of heating elements, each of which is designed to accommodate specific floor types. While thin heating cable and mats are the most commonly installed solution for heating floors, other heating elements include ultra thin (0.016-inch) heating panels (for floating floors), self-regulating low-voltage panels, and even floor heating panels that can be stapled up between floor joists to heat existing floors. For more details about ProLine's floor heating systems, call and speak with a friendly radiant heat expert today, at 866-676-9276.
ProLine driveway heating and snow melting systems are among the best in class. The radiant snow melting systems are fully automated, and each system is designed to meet the specific needs of the customer. ProLine designers customize each system, and design it according to ASHRAE standards so that it efficiently meets each individual customer's demands. Snow melting systems can be customized to meet the snow melting – as well as the budget – needs of the customer. Entire driveways can be heated, or systems can be designed and installed to only heat two 24-inch-wide tire tracks, or small shaded areas, or areas on inclines can be easily heated. ProLine designers have experience designing systems for a variety of commercial and residential applications.
ProLine roof de-icing systems are also available, and can be tailored to any configuration needed by the customer. Low-voltage heating panels can be installed discreetly under roof shingles (or metal roofs), while self-regulating heat trace cable can also be installed along roof edges, valleys, gutters and downspouts. The options are virtually limitless.
If you're looking to install radiant heat, and want to work with professionals who still emphasize superior customer service, contact the professionals at ProLine. In addition to our other inclusive services, we also offer free consulting. We're happy to learn about your project and offer suggestions that would best serve your needs. Call us today, at 866-676-9276.