Products, Prices and Services that can't be Beat
With the arrival of spring, the last thing we want to do is start thinking about winter again. It goes against our nature. Let's face it, we just survived several months of gray skies, snow and frigid temperatures, and all we want to do now is enjoy the warm spring sunshine. But like it or not, now is the time to plan ahead. In fact, now is an ideal time to install a heated driveway system. If you're a contractor, you're likely not booked solid yet, and spring discounts may still be available for some snow melting system components.
ProLine floor heating, roof deicing and snow melting systems are designed for easy installation in new construction or remodel projects. And our radiant heating products are among the most trusted in the industry. In addition to our proven snow melting systems, ProLine also carries a large selection of radiant floor heating systems and roof deicing solutions. You can choose the ideal system for your customer's heating needs as well as their budget.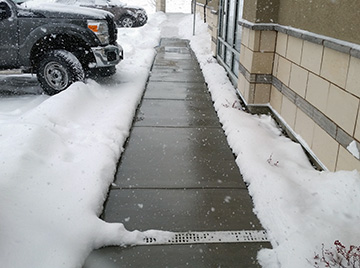 ProLine roof deicing systems range from self-regulating heat cable to constant wattage cable and low-voltage roof heating panels. The thin, flexible panels can be installed discreetly under roof shingles to keep roof edges and valleys free of snow and ice dams. Installing a roof deicing system is a great way to enhance the lifespan of a roof and protect homeowners from costly water damage as a result of ice dams.
Because ProLine caters to contractors and suppliers, our top quality radiant heat products are available at rock bottom wholesale prices. And ProLine snow melting systems are among the best in the industry. And ProLine is perhaps the only wholesale provider that offers comprehensive customer support services. That right, when you purchase ProLine products and systems, you don't have to select from a list of costly service options. Not only does ProLine work with suppliers to extend wholesale pricing discounts, but ProLine also includes unmatched customer support services, including complete system design and layout services, personal installation support, and free installation training.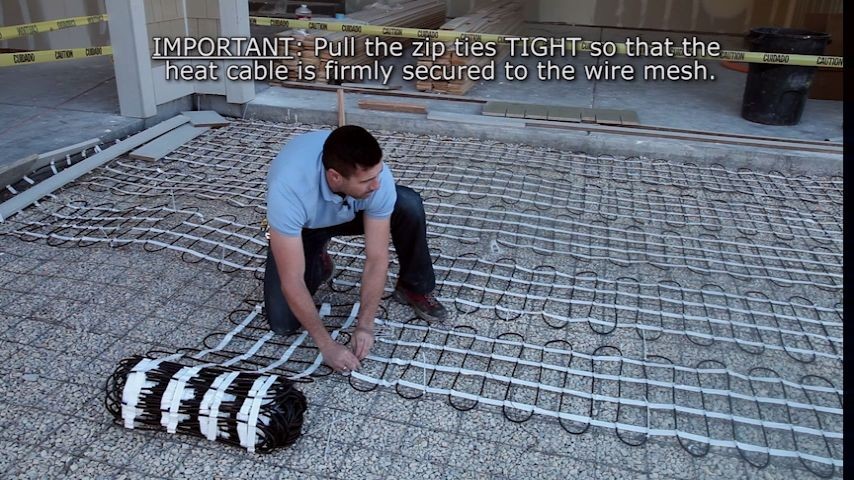 Installers can receive their free installation training in person or online via Webex. The course usually takes a little less than an hour, but the attendee can ask the instructor questions and proceed at his or her own pace. This training is invaluable and helps to ensure proper installation and satisfied customers. You can also watch our online installation videos or access our Product Literature Resource Center to consult our helpful installation and instruction manuals.
ProLine's focus on customer services is what sets it apart as a leading provider of radiant heat systems. To learn more about our products and services, call a friendly radiant heat expert today at 866.676.9276.