ProLine Radiant Offers Professional Builders Industry Leading Services
What does it take to become a trusted radiant heat solutions provider for construction professionals? ProLine has become a favorite among builders not only because of the vast selection of top quality products, but because of superior customer services and top manufacturer warranties. Construction professionals have come to know that ProLine is a trusted partner that provides expert installation support well after the purchase.
As the wholesale radiant heat frontrunner, ProLine offers the latest most proven and advanced radiant snow melting solutions, at truly competitive prices. In fact, ProLine is setting the new gold standard when it comes to both top products and unmatched customer services. With a dedicated in-house staff of radiant heat experts on hand to design your custom system and provide personal installation support, ProLine makes the process of purchasing and installing a radiant heat system as seamless as possible.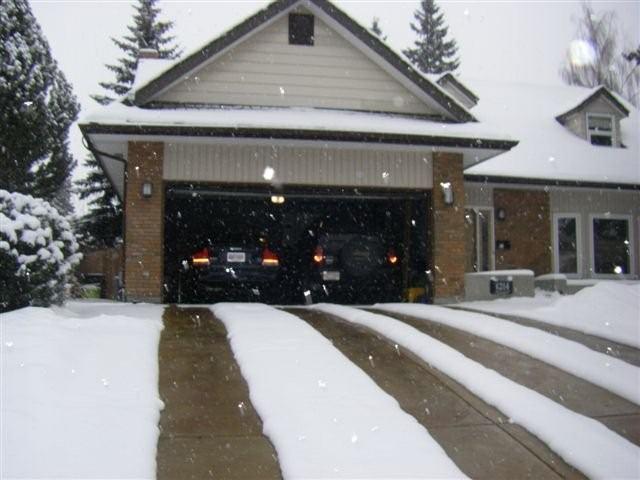 ProLine design experts carefully evaluate each project and then provide recommendations and options. In addition to your snowmelt needs, ProLine also designs systems around specific budgets.
ProLine Radiant also holds its products to ASHREA industry standards, creating a solid foundation for great radiant heat solutions. Adhering to these standards is all about designing a system that is tailored to the specific conditions of the region. This means designing the system and using the ideal components in relation to the regional climate, average snowfall, temperatures, and other factors. ProLine Radiant designs custom systems in accordance with these standards for businesses and homeowners throughout Northern America.
ProLine further differentiates itself with its dynamic product offering, outstanding pricing, and additional customer services. From free training to personal, expert installation support, ProLine radiant heat experts are available every step of the way to assist customers through the installation process. And ProLine snow melting systems are easy to customize, and a wide range of options are available to meet performance and budget needs. Some of the most common snow melting system layouts include:
Heat two 24-inch wide tire tracks
Heat the most trafficked area (i.e., a strip down the middle of the driveway)
Heat the entire driveway or walkways
Regardless of your snow melting needs, you'll find that ProLine is easy to work with and will find the best solution for your specific project. ProLine's rapid growth is no doubt due to its commitment to provide the best prices and service in the industry. Professional builders are bound to find ProLine Radiant to be a breath of fresh air when it comes to purchasing, designing and installing proven, industry leading radiant heat solutions.
For more information, contact ProLine Radiant today at 866.676.9276.
---
Installing Electric Radiant Snowmelt Systems
Proper Installation is Essential for Top Performance
With the winter of 2014-15 projected to bring record snowfall to most of the country, it's no surprise that businesses and homeowners throughout Northern America are searching for long term snow melting solutions. Consequently, professional builders are finding ProLine Radiant to be the ideal provider for complete radiant heat solutions, ranging from heated driveways and roof deicing systems to a wide variety of floor heating systems.
Although ProLine offers the industry's most trusted and proven products, ProLine Radiant's National Sales Manager, Larry Steveson, cautions that installing industry leading products is not enough to ensure optimum results.
"We take pride in offering the industry's latest and most proven products," Steveson said, "but the success of any radiant heat system is dependent on having it designed and installed properly." With this in mind, ProLine Radiant emphasizes its free installation training courses and dedicated staff of radiant heat experts who are on hand to provide personal installation support.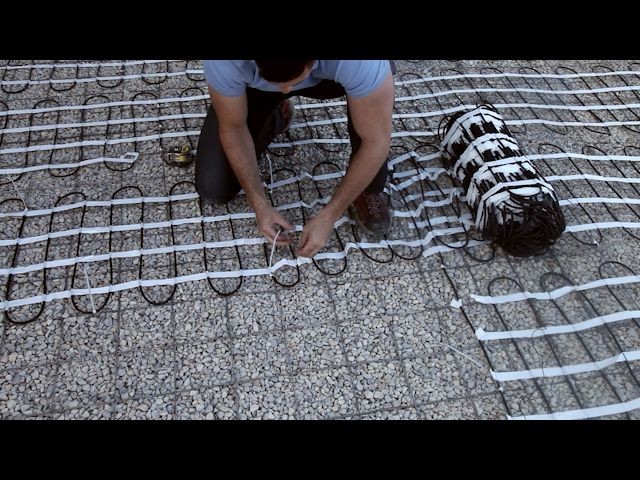 "We don't just provide the materials," Steveson continued, "we partner with our customers to give them the support needed to ensure proper installation and that their customers are happy." Services like these are what distinguishes ProLine from other wholesale providers.
Basic Installation Tips
Check Supply Voltage – Upon receipt of your materials, check that the supply voltage matches the voltage required for your specific snowmelt product.
Cable Care – Always take care after laying out the heat cable that the heating elements are not damaged by using sharp tools, wheelbarrows, shovels, rakes or heavy machinery.
Measure Cable Resistance – Measure, verify and record the resistance of the heating element during the installation process. Check the cable:
 Out of the box.
 After laying it out.
 After the surface material has been applied.
Never cut the Heat Cable – Do not cut or damage the heating element. Heat cable is resistance cable, so when it is shortened it increases the wattage per foot of the cable. Altering the cable in any way not only can cause the heat cable to fail due to over-heating, but void the warranty.
Laying out and Securing the Heating Mats – Unroll the heating mat over the area you want to heat. Fasten the heating mat to the mesh reinforcement using tie-wraps, zip ties or cable strapping. Do not cause the heating cable of the mat to be compressed or strained.
Maintain Cable Spacing – Never allow the heating elements to be less than 2 inches apart. They should never cross, overlap or touch each other.
Embed the Cable – Whether you're installing in concrete, asphalt or pavers, embed the cable completely under the surface. If it is too close to the surface or uncovered, it can malfunction.
Embed the Power Lead – The power lead/heating cable splice and at least 6 inches of the power lead must also be embedded in the paved surface. Run the remaining power lead through a conduit.
Making Turns with Mats – Heating mats can be altered to accommodate drains, obstructions or bends in the layout. Cut the tape backing to make turns or alter the spacing of the heating cables in mats. NEVER cut the heating cable.
Ground Sensor Placement – The sensor must be placed between the heating cables within the heated area at least 3.3 feet (1 m) from the edge of the area. A minimum distance of 0.41 inches (1 cm) should be maintained between the sensor tube and the heating cable.
Aerial Snow Sensor Placement – Aerial sensors should not be placed under eaves but where there is direct exposure to the open sky.  Avoid areas that will have delayed or false readings.
ProLine Radiant works tirelessly to research, test and develop the absolute best products possible to ensure that your business succeeds. Call today at 866.676.9276 to learn more about our products and services, or email us to receive a free quote.