ProLine Offers Industry-Leading Thermostats
Homeowners have many options when it comes to home heating systems. For years, the standard has been the typical forced-air systems, with furnaces, blowers, and ductwork. But times are changing, and homeowners are not only looking for optimum comfort, but top-notch efficiency. In terms of efficiency and unparalleled comfort, one heating technology rises far above any other. That technology is radiant heat.
Offering radiant floor heating installation for your customers can be a boon to your business. ProLine makes this easy. We offer a wide variety of electric floor heating systems, as well as hydronic systems. (Hydronic floor heating systems use specially treated water that is heated by a boiler and circulated through special PEX tubing that is embedded in the floor.)
ProLine radiant floor heating systems range from thin heat cable and mats to near-paper-thin heating panels, low-voltage systems, and more. If your customers are looking to install radiant heat under hardwood, laminate, tile, vinyl, or any other type of flooring, ProLine can match your customers with the ideal system that meets their heating needs and fits their budget.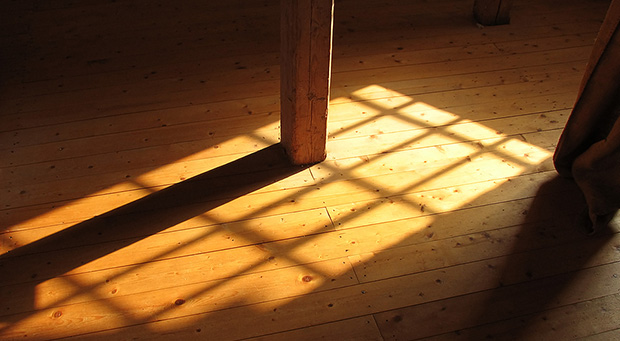 ProLine Offers a Variety of Floor Heating Systems Including:
ProLine TileHeat: As the most popular floor heating option, this versatile system features thin heat cable (available in mats and spools) is effective for heating a wide variety of floors.
FilmHeat: This remarkable heating element is thinner than a credit card, and is regarded by flooring professionals at the best option for heating laminate and floating floors. A variation of FilmHeat can also be used to heat existing floors. The thin heating panels are stapled up between the floor joists, allowing homeowners to heat their floors without having to undergo any major remodeling.
Slab Heating: ProLine offers a rugged heat cable that is designed to withstand the stress of concrete pours. The heat cable is recommended for heating floors with concrete slabs, and is a common choice for those looking to heat basements.
Low-voltage FloorHeat: This system features thin, low-voltage polymer panels. The heating element is ideal for installation under hardwood floors.
FoilHeat: The FoilHeat floor heating system features thin heat cable that is sandwiched between two layers of specially reinforced aluminum. The FoilHeat system is designed for heating laminate and engineered wood floors, but can also be used under carpet.
Prodeso: The flexible underlayment membrane provides an innovative uncoupling and waterproofing system for heating floors and other surfaces without movement or expansion joints in the screed.
ProLine floor heating systems are among the best on the market. One reason why these systems are so efficient, and easy to use, is because of the advanced thermostats. The latest floor heating system thermostat added to ProLine's offerings is the LED WiFi Touch thermostat.
This beautifully designed touch-screen thermostat provides easy, intuitive control. Users can also adjust and monitor their floor heating system remotely by accessing it locally through Bluetooth® or virtually anywhere else when connected to the Cloud service through WiFi. Users can also control the thermostat through Amazon Alexa or Google Assistant-enabled devices. The LED WiFi thermostats also have an easy-to-follow installation wizard that guides you through the setup process.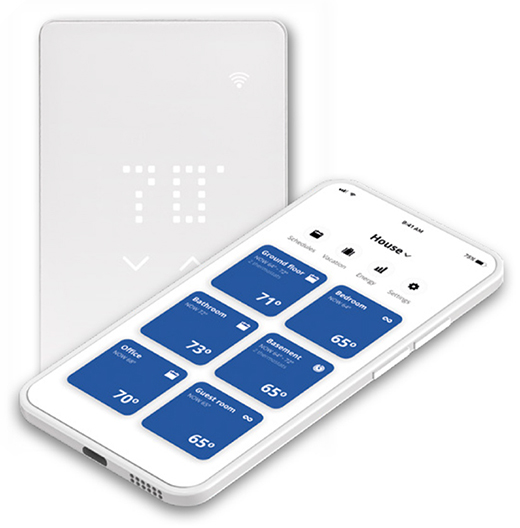 The advanced thermostat transmits encrypted data securely via TLS 1.3. This is the latest encryption technology, which allows faster and more secure connections. When connected via WiFi, take advantage of the secure and comprehensive WPA3 protocol.
A variety of other thermostat options are also available to your customers. ProLine floor heating system controllers range from programmable "TOUCH" thermostats to simple control devices for those on a budget.
ProLine's radiant heat solutions are backed by industry-leading customer support services. Each system is customized by expert system designers. ProLine's design team members know the products and are committed to create the system that best meets the customer's specific demands and expectations. Detailed system layouts that include all technical information needed for installation are provided to the installer / electrician. The information includes materials, system performance expectations, number of breakers, breaker sizes, and proper load calculations. This layout serves as the road map for installers which allows them to quickly and efficiently install the ProLine system.
Free installation training is also provided by ProLine. The training is available via video conference with an instructor who covers all aspects of your system's installation. Installers interact with the instructor, and can stop to ask questions at any time. Installers also have access to ProLine's dedicated support professionals. Radiant heat experts are available to answer questions and resolve any issues that may arise during the installation process. An online library of photos and illustrations, product documentation, and instructional videos is also available on ProLine's website.
Contact a professional at ProLine today for more information on our many custom radiant heat solutions, at 866-676-9276.