One of the most notable recent trends in the construction business is the surging popularity of radiant heat system installations. With today's social conscience focused on clean, renewable energy and efficiency, this trend should come as no surprise. Growing numbers of new home and business owners are not only turning to radiant heat for their interior heating needs, but for snow and ice melting as well. The potential for expanding one's business has never been greater. Right now is the time to add radiant heat installation to your list of capabilities.
Offering radiant heat installation may be easier than you may think. ProLine provides free installation training and support, and detailed system design and layout services. All the legwork is taken care of so you can focus on what you do best. Each system design includes the complete layout of all the system components, as well as all of the electrical information for the electrician.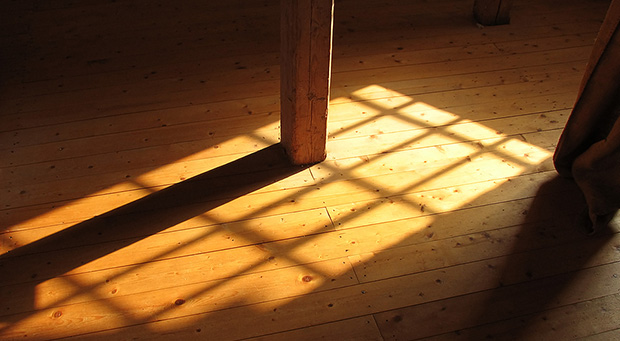 Up until now, radiant heat has accounted for only a small share of the overall market, but the shift has already started, and builders who have recognized this are increasing their business by adding radiant heated driveways and roof de-icing system installation to their list of capabilities. While the proliferation of exterior radiant heat installation has been undeniable, many contractors have overlooked the opportunities associated with installing radiant heated floors.
Because of the wide variety of flooring options that are available to homeowners, it only follows that there are several different types of floor heating systems. ProLine offers a range of proven, top-quality floor heating systems. ProLine's floor heating cable and mat system is one of the most popular options available. This floor heating system features thin heat cable on spools as well as pre-spaced in mats. ProLine's floor heating cable is the best choice for heating tile, stone and luxury vinyl tile floors. The system can also be used in conjunction with the Prodeso membrane system. The Prodeso membrane is safe under all conditions, and can be used in a wide variety of applications. It also provides waterproofing for the substrate in the case of overlaying on cracked or imperfectly cured floors with a risk of vapor stress.
Another popular floor heating system from ProLine utilizes a near-paper-thin "film" heating panel. Designed to heat all types of floating floors, the 0.16-inch thick heating element efficiently warms floors without causing any floor buildup. The heating element is rolled out over the underlayment, and the floating floor covering is installed over the film. No alarms, no special tools, and no self-leveling compounds are needed. This system is also very versatile, and can be used to heat a wide range of floor types.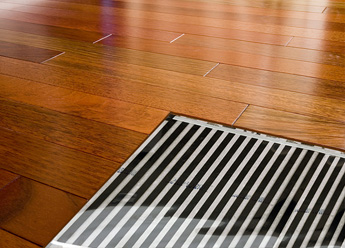 In-slab heating cable is also available from ProLine. This rugged heat cable in designed to be installed directly in concrete slabs, making the system ideal for heating basement floors. This is a highly efficient and affordable solution for taking the winter chill out of entire basements or individual rooms.
ProLine Radiant carries a variety of floor heating systems so that you can accommodate your customers' home heating requests. In addition to providing industry-leading floor heating systems, ProLine also offers contractors the best support in the business. These services include free installation training, installation support, and comprehensive system design and layout services.
ProLine's installation training can be conveniently completed online via web conference. The instructor covers all aspects of the installation, and students can talk with their instructor and ask questions any time. Typically, the courses are completed in less than an hour.
ProLine provides detailed system design and layouts as well. These professional AutoCAD® drawings not only include the layout of the heating elements and other system components, but include all of the information necessary for your electrician. This includes the proper materials and load calculations, breaker sizes, number of breakers, etc.
ProLine strives to make radiant heat installations as easy as possible for professional builders. We'll do what we do best so that you can do what you do best. Out dedicated support staff is happy to field your calls and address any questions you may have before, during, and after the installation. Help your customers find the ideal floor heating system for their new home or business. ProLine will stand with you throughout the process, and support you with the industry's most trusted radiant heat solutions. For more details, or information about our snow melting and roof de-icing solutions, please call 866-676-9276 today.