Spring is the perfect time to give any business a much-needed boost after long, slow winters. Radiant heat is the perfect offering to help customers prepare for the coming winter while beating the summer rush. All contractors know that summer will be busy, and it can be tough to schedule customers exactly when they want. ProLine is here to help make spring a successful and busy season with a lineup of radiant heat products that are beneficial all year round. From radiant heated floors and driveways to roof de-icing and pipe trace systems, ProLine has whatever you need to increase your business this spring.
While a snow melting system may not be the first thing you think of when spring is beginning to bloom, installing one of these systems can help customers prepare for the upcoming winter. Snow melting systems are very versatile and can be installed under almost any medium. Concrete, pavers, or even asphalt can remain clear of hazardous snow and ice with a snow melting system from ProLine. These systems are commonly installed in residential and commercial settings. Radiant heat can be installed in driveways, sidewalks, steps, or even loading docks, and ramps.
ProLine's snow melting systems are rugged, easy to customize, maintenance-free, and easy to install. The systems are also fully automated, and efficiently operate only when needed. Home and business owners will no longer have to worry about liability issues or shoveling snow when big storms hit.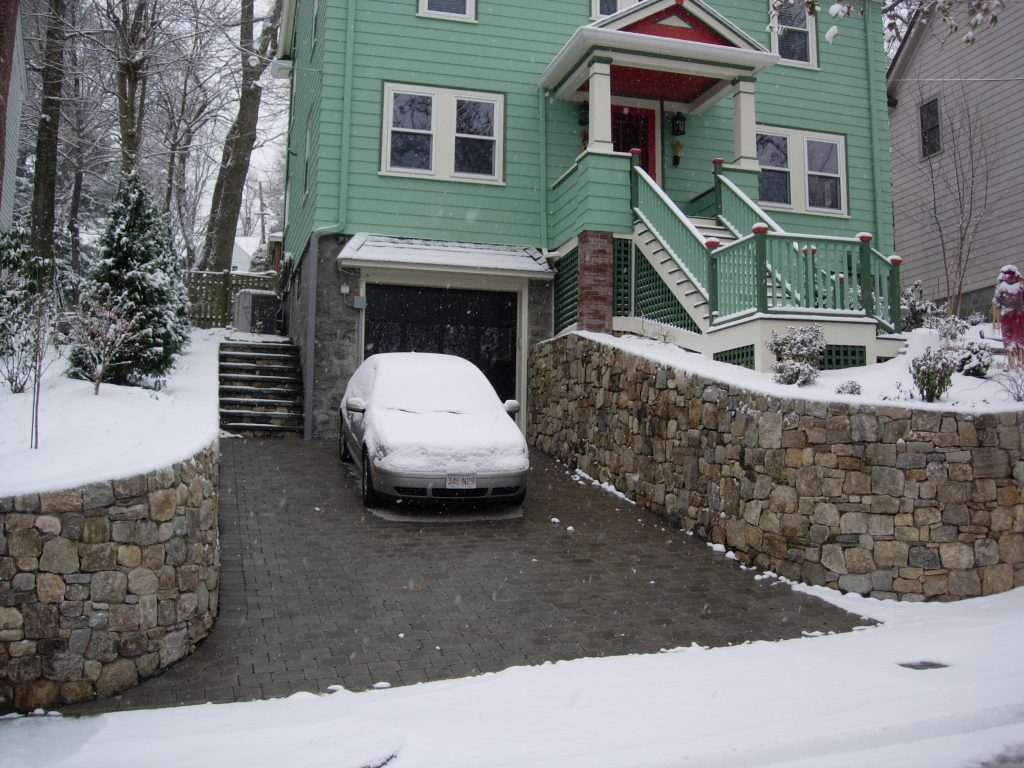 Preparing for winter also means protecting the often overlooked roof. Businesses can offer customers self-regulating heat trace cable from ProLine for heating gutters, downspouts, and roof edges. This durable, versatile cable can prevent snow and ice buildup, and help to protect structures from ice dams and heavy ice damage. Ice dams can cause leakage, which can even lead to mold and mildew inside the home. Informing customers about these hazards this spring can help prevent costly home damage later in the year. Heat trace cable is also great for commercial or industrial customers looking to keep pipes safe during the cold winter.
Perhaps the most popular roof de-icing solution is ProLine's low-voltage STEP system. This roof heating system features thin, self-regulating polymer heating panels. The panels are easily installed under shingles, and even metal roofs. They can be nailed or stapled through on-site. For custom solutions, ProLine roof de-icing products can be combined to create the ideal system for each of your customer's needs.
Another option for early spring installation is a floor heating system. ProLine offers a vast selection of radiant floor heating systems. Heated floors provide the most energy efficient technology today. Radiant heating systems are an amenity that can be utilized all year. Whether it's getting cozy from an icy winter storm or adding a little warmth on a cool spring morning, heated floors provide comfort all year round. Floor heating systems offer an ideal solution for heating basements, where it always seems to be just a bit cooler.
Radiant floor heating systems offer several benefits. Allergens and pollens run high this time of year, causing discomfort and health issues. Radiant heat systems don't blow dust and allergens from the vents throughout the home like traditional forced-air systems. This can be especially helpful for children and the elderly, and customers who struggle with respiratory issues.
ProLine offers a vast selection of floor heating systems to fit any need or budget. One of the most popular products on the market is ProLine's radiant floor heating cable. This versatile cable is available in spools and mats. It also comes with a 25-year warranty and is approved for wet locations. Mats are easy to layout, and spooled cable is often the best choice for oddly shaped or small areas, like bathrooms. ProLine has options available for almost any type of flooring. This includes products that can be installed under the existing flooring. Whatever your radiant heat needs may be, ProLine is here for you.
Take advantage of the spring season and grow your business by offering radiant heat solutions. Not only will you have more time for your customers than during the busy summer season, you may also be eligible to receive early-season discounts from ProLine. Choosing ProLine for your business also means taking advantage of the top-notch customer service that comes with every product. Free installation training is provided via video conference to ensure you are ready for each project, and professional designers will custom design every system. Help from a ProLine specialist is also available throughout the installation to make sure you are comfortable and that every project goes off without a hitch. Our goal is to ensure that you have everything you need to successfully complete the installation. Distinguish yourself from the competition this spring by choosing ProLine Radiant. If you're ready to spring your business forward with ProLine, call and speak with a radiant heat expert today at 866-676-9276.