A new year means new opportunities to grow your business, and adding a new resource can set you apart from the competition and make 2020 your best year yet. Radiant heated floors are an innovative addition for any contractor or professional to add to their list of offered services. Not only are heated floors an efficient way to heat any home or business, but they add a level of luxury any commercial or residential consumer will enjoy.
As a leading provider of radiant heat solutions, ProLine offers one of the largest selections of radiant floor heating systems around, and that vast selection is backed by unparalleled customer support services, including professional system design, free installation training, and installation support. With its vast product selection and industry leading customer services, ProLine has earned its place among construction professionals as the trusted radiant heat leader.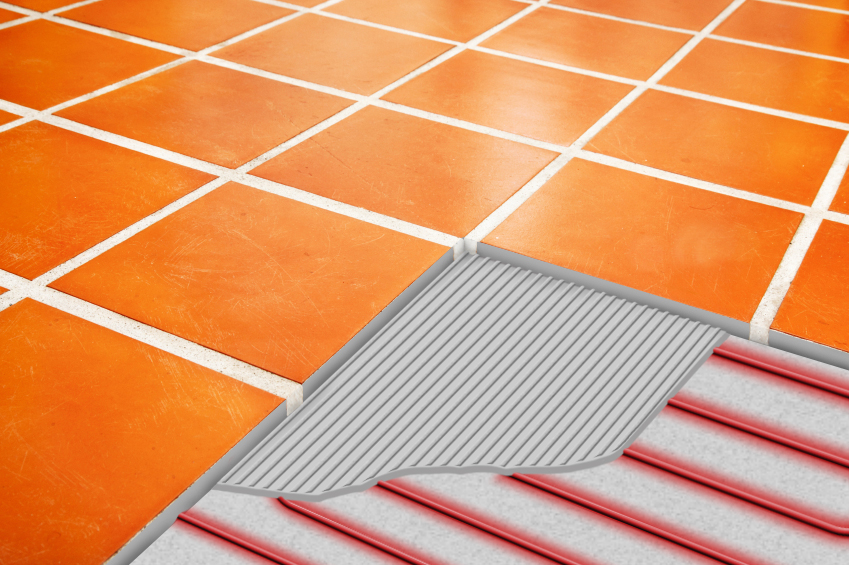 As business grows increasingly more competitive, many contractors are looking for ways to grow their business. Many have enhanced their bottom line by working with ProLine to offer radiant heat installations. ProLine takes care of the legwork by providing technical support for the installer as well as free installation training. ProLine's experienced staff of designers provides a detailed layout of the system that contains all the technical and electrical information necessary.
Heated floors are an amenity that do more than simply heat your feet. A radiant floor heating system warms from the floor up, allowing the whole room to be heated quickly and much more efficiently than a standard forced air system.
Floor heating systems can be electric or hydronic. Hydronic systems use a boiler to heat a specialized water mixture that is pumped through PEX tubing under the floor. ProLine electric systems are the more popular choice for most professionals, as they are more practical when it comes to use and flexible installation. The availability of different types of heating elements makes them easily customizable for any application. Adding to the efficiency, each room – or zone – is controlled by its own thermostat, giving users precise control of the heating system. Unlike forced air systems where hot air travels through a series of ductwork and escapes from closed vents, there is no wasted heat. Each room can be heated quickly, separately and efficiently.
Electric systems are maintenance free and require only three components: a thermostat, temperature sensor, and heating element. ProLine thermostats can also be programmed to warm the house according to your schedule. The activation device features programming capability for each day of the week, so you can wake up to warm floors and then the system will shut off when you leave for work – before turning on again shortly before you get home.
Consumers have the choice of installing an ambient (room temperature) sensor or a temperature sensor in the floor (or both). If installing heated flooring in multiple rooms, each zone can be controlled by its own thermostat, making each radiant heat system completely customizable and highly efficient.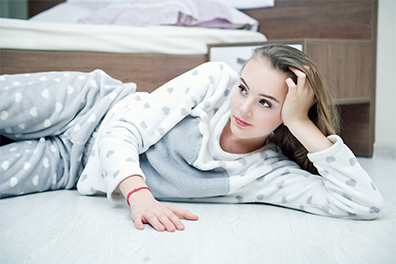 The heating element is often cable, which can be purchased in lengths of a spool or pre-spaced in flexible mats. Other floor heating elements include thin mats that features pre-spaced heating cable that is sandwiched between a special foil. Low-voltage floor heating panels are also available. A special, paper-thin heating element is also available that can be installed to heat existing floors. If you have access to the floor joists, the thin film heating element can be stapled up between the joists. Batt insulation in then installed to direct all the heat upward to effectively warm the floor. This is a popular and affordable means for adding heat to your existing floors. This popular and affordable option is ideal for completing remodels, as installation of the heating element only requires access to the floor joists. The system costs little and is easy to operate, making it an excellent option for any professional looking to increase profit and set themselves apart from competitors.
The heating elements are thin heating panels available for joists that have 12, 16, or 24 inch spacing, and come on large rolls for easy lay out.  The heating panels are easily cut, stapled between the floor joists, and then connected to a power source and thermostat.
The most popular and versatile option for floor heating is ProLine's TileHeat. The thin heat cable is available in mats or stand alone cable. TileHeat floor heating mats feature dual-conducting, pre-terminated heat cable that is pre-spaced and attached to an adhesive-backed fiberglass mesh. The mats heat an area 24 inches wide, are quick and simple to install and can be used with 120 or 240 volts. After they are rolled out, the mesh backing can be cut (avoid cutting the heat cable) to make turns and accommodate any layout.
TileHeat stand alone cable features the same quality cable, but can be more easily installed in small, custom shaped areas. This cable is also easy to work with, as any changes to cable spacing or coverage can be made on site. TileHeat cable comes with floor strapping to ensure all cables are secure and spaced appropriately. Both TileHeat is made from premium materials and provides top-of-the-line heating and quick response times.
These systems are just a few of the floor heating options that are available at ProLine to enhance your business in 2020. ProLine offers many heating options – all which include state-of-the-art components, backed by ProLine professional business services. Services include expert help with system design, technical support, and free installation training for contractors. We make it easy for you to offer radiant heat installations to your customers. Working with Proline assures that the most complete and efficient solutions are provided for any commercial, industrial or residential application.