Radiant floor heating systems are a great amenity that can enhance your business and attract new clients.Whether you're installing them in new construction homes, retrofitting old flooring, or offering them to business clients, floor heating is a great way to  increase your bottom line. When working with ProLine, the multitude of radiant heat products available make it easy to please any customer and heat any area.
One of the products most often requested at ProLine is TileHeat, or ProLine floor heating cable. ProLine's floor heating cable is a a durable, versatile cable that can be used in many different applications, and in conjunction with other ProLine products. ProLine floor heat cable is a cable you can trust. It is UL listed and features a single-point connection for easy installation. The twin-conductor cable is rated at 120 or 240 volts. This durable cable comes on spools that can be used alone for custom shaped areas, or it can be purchased pre-spaced in mats for simple "roll out" installation. These mats feature heat cable that is pre-spaced on a flexible mesh with an adhesive backing so they can be quidkly and easily secured to the subfloor. ProLine's radiant heating mats heat an area 24-inches wide, making them convenient, quick to install and super efficient. ProLine's floor heating cable also comes with an industry leading 25-year warranty to ensure that your floor heating system runs efficiently for years to come.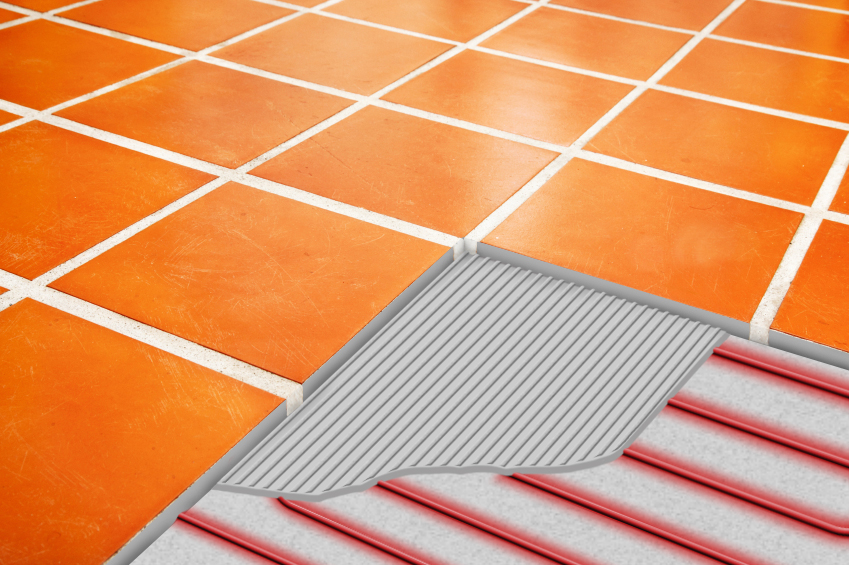 ProLine's floor heating cable can also be used in conjunction with other great products, like the Prodeso floor membrane. The Prodeso floor membrane is a unique uncoupling, crack isolating and waterproofing system that allows for heating floors without movement or expansion joints in the screed. The membrane is polypropylene with rounded square shaped reliefs that create a channel that holds the ProLine floor heating cable in place. Because of Prodeso's design, it is an extremely versatile product. It can be used to heat whole rooms, or can simply be used an uncoupling membrane. Prodeso is a great choice for ceramic tile flooring or other flooring materials that are prone cracking, or areas that have difficult substrates, such as concrete slab or plywood. The Prodeso membrane measures in at a thickness of only ¼-inch and is extremely light, making it an easy choice for areas where load capacity may be an issue.
Installation of Prodeso is quick and easy. The membrane comes on rolls and is laid out across the entire subfloor. After the membrane is laid out, ProLine's heated floor cable is embedded and secured in the pre-designated channels. After the cable is installed in the areas needed, flooring is installed over the Prodeso membrane. Installation can be completed in a day. Prodeso's versatility also allows it to be installed in both indoor and outdoor applications, as it is safe to use under wet or dry conditions.
If ProLine heat cable isn't the right fit for your project, ProLine also offers innovative FilmHeat. This floor heating system consists a of highly-effective, near paper-thin heating element. This element adds no floor build up and provides regulated heat that will help reduce your monthly heating bill. This system is also UL approved and comes with a 10- year warranty. ProLine's thin film heating element is one of the best options for projects with laminate flooring, as it is a great value and easy to install. ProLine's film heating element is cut to the appropriate length on site, and then laid out directly onto the subfloor. After the electrical connections are made, the flooring is installed directly on top of the element. ProLine's film heating element is also great for customers looking to add radiant heat to exiting flooring. It can be installed to heat existing floors by stapling up the heating element between the floor joists. After the element is attached, batt insulation is attached over the element ensuring all heat is directed upward. This gives homeowners an affordable option when it comes to heating existing floors without any major remodeling.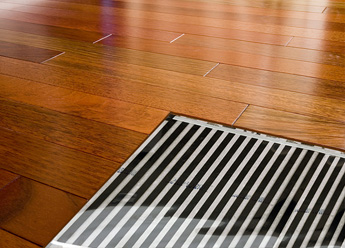 With so many industry leading radiant heat products available, you can be sure any customer's needs will be met, but radiant heat systems are only as good as their installation, and that is where ProLine outperforms the competition. Along with great products, ProLine is one of the few wholesale companies that offers complete customer support services, ensuring that your investment in radiant heat pays off for you and your customers.
Support specialists are available every step of the way to make sure that the most important parts of any radiant heat system—design and installation—are taken care of. Without a proper design, installation can be less than precise, and take longer than necessary. At ProLine, professional system designers will prepare a detailed CAD that contains all the specifications needed for installation, including power requirements, layout of materials, load calculation, the number of breakers and their sizes, as well as the system performance expectations. This detailed CAD is created for each radiant heat system, and helps to ensure that each system is installed properly, saving your business time and money by minimizing issues during install. When you're ready to start the installation, ProLine also has top notch installation training and support for contractors and professionals. Installation support from ProLine is unmatched in the industry. Support is available throughout installation, and online training courses are free. ProLine professionals will work with you whenever you need help during the installation to make sure that the process is pain free and your customer is happy.
With ProLine's wholesale pricing and full customer support services, contractors and professionals can't go wrong. If you're interested in wholesale radiant floor heating products for your business or have any questions, call a ProLine professional today at 866.676.9276.