Complete Radiant Heat Solutions and Unparalleled Customer Services
It makes smart business sense for contractors to add radiant heat system installation to their list of services. Professional builders who continually add to their skills are the ones much more likely to be around for the long haul.
ProLine makes this opportunity an easy step for contractors. Not only does ProLine offer the industry's most trusted radiant heat solutions, but they also offer free installation training, technical support and complete system design services. With ProLine Radiant, professional builders have a partner they can rely on. Here are just  a few reasons why partnering with Proline Radiant puts you at a definite advantage: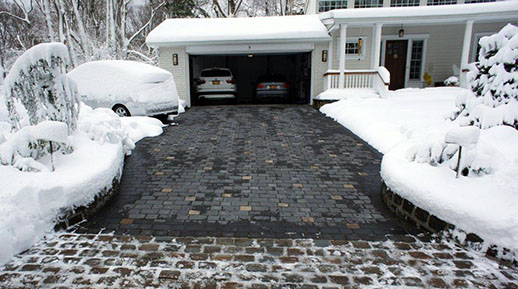 A knowledgeable sales force – Don't get passed along from one voice to the next for answers. ProLine professionals are always available to answer your questions. They can partner with you to find which system/design is best for your customer's specific radiant heat needs and budget.
Lots of Choices at Competitive Prices – ProLine's selection of radiant heat systems and products represent the biggest and best in the industry. Offering more than one brand gives ProLine the flexibility and freedom to dial in a system that's just right for your customers, one they can depend on for years of efficient, worry-free operation.
Free Installation Training – ProLine experts provide free installation training for installers. Contact ProLine to sign up for a course at the time most convenient for you. Whether you're installing a roof deicing system, a heated floor, or a snow melting system, ProLine will provide you with free training so you'll feel comfortable installing your radiant heat system.
In-house Engineering and Design Services – ProLine offers complete design and engineering services—free of charge. All of their custom radiant heat solutions come with a professional system design at no extra cost, including system performance specs and power requirements. ProLine Radiant cuts out the middle man to save your customers the hassle and expense of having to hire another firm.
Referrals – ProLine Radiant's customer base and reach is considerable. They have the ability to work nationally (and internationally) to connect qualified contractors with customers clamoring for top-of-the-line radiant heat solutions. Many successful contractors have received training and products from ProLine, and continue to enjoy the benefits of their ongoing relationship.
Excellent Follow-up – When you purchase ProLine products, your experience doesn't end with the purchase. ProLine includes installation support, so if you need, you'll have an expert beside you throughout the entire installation process to ensure that your customer's system is installed correctly and performing as it should. An online library of relevant articles, manuals and system diagrams are also available to you, 24/7.
Continuous Support – When you call ProLine, you'll talk to an expert in radiant heat solutions who can field questions and answers to some of the most challenging radiant heat installations.
With any new radiant heat project comes some serious homework. If you're currently shopping and installing radiant heat systems for your customers, why not put ProLine at the top of your list. Ask your local electrical wholesaler for ProLine products and make your job a little easier.
Learn more about ProLine Radiant's professional design/layout services and installation support, as well as ProLine's free installation training by contacting us today at 866.676.9276.
---
ProLine Products are Proven Industry Leaders
ProLine Offers a Variety of the Industry's Most Proven Products
In addition to its system design, installation training and technical support services, ProLine Radiant also offers the industry's most proven radiant heat products. ProLine snow melting systems are among the best systems available, and when combined with ProLine's system design services and installation support, they can't be beat.
One reason why professional builders like dealing with ProLine is that they know that ProLine isn't locked into selling solutions from just one manufacturer. ProLine Radiant offers a wide variety of the industry's top radiant heat solutions for snow melting, roof deicing, pipe tracing and floor heating applications.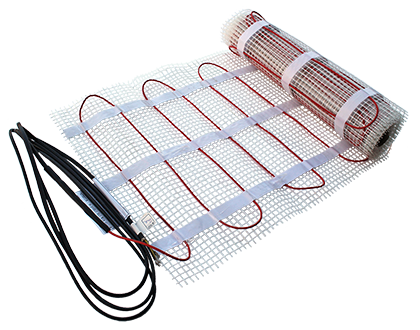 Regardless of the type of indoor or outdoor surface you need to warm, ProLine offers trusted solutions that can be easily tailored to meet your specific project requirements. In addition to offering industry leading snow melting systems for concrete, pavers and even hot asphalt applications, ProLine also offers a variety of floor heating systems.
ProLine Floor Heating Solutions
TileHeat – ProLine TileHeat is specifically designed for heating ceramic tile floors. This proven system features thin heating cable (minimizing floor buildup) available on spools or pre-spaced in mats for easy "roll out" installation. This system is also effective in heating most other types of floor surfaces.
Slab/Storage Heat – The Storage Heat cable is designed for installation in concrete slabs, where it efficiently distributes and stores heat. The cable has a slightly larger diameter than other ProLine floor heating cables, allowing it to be lower in cost and higher in heat output. The cable is installed in the concrete slab below the flooring materials and is most often used in new construction where overall material cost is a primary concern.
FoilHeat – FoilHeat is an ultra thin electric radiant floor heating system designed primarily for use under laminate, engineered wood, glued hardwood and other floating floors. The system is made with fluoropolymer insulated heating cables that are sandwiched between two layers of specially reinforced aluminum foil. FoilHeat mats can be cut and shaped on site to meet the specific requirements of the project.
Regardless of your situation, be it time, budget or application, ProLine has a product and design to best meet your requirements. Call ProLine to learn more about our installation support, free training, and professional design and layout services. Contact ProLine today at (866.676.9276).