Winter may be coming to a close, but spring is a great time to offer heating solutions to customers to help them prepare for the upcoming year. Areas that can freeze or become problematic in the winter; such as pipes or roofs, are great areas to install heating systems that aren't always easily accessed in snowy, cold weather. Installing a heat trace system in the spring can prevent heavy snow and low temperatures from causing roof leaks, destroying gutters or downspouts, and freezing pipes. At ProLine, top-of-the-line roof heating and pipe tracing systems are available for residential homes, commercial buildings, and even industrial applications, allowing contractors to offer a wide range of services for their clients.
Roof heating applications are easy to install customize for any home or business application. Each roof heating system generally consists of heat cable, a thermostat, and a sensor or activation device. The activation device will trigger the system when the temperature is below the set point. ProLine carries a wide range of durable heat cable that is designed for a variety of heat trace applications. It can be installed on roof valleys, gutters, trouble spots, or even downspouts and drainpipes, making it easy to prevent roof leaks or more costly and hazardous damage.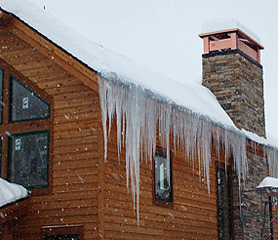 ProLine's industry leading heat cable is self-regulated, meaning that the cable's irradiated conductive core increases the heat output as the outside temperature falls and decreases the heat output as the temperature rises. The radiant heat cable is made from high quality, advanced components, and is one of the most popular heat trace solutions today. The cable is UL recognized and meets the requirements of Section 426 of the NEC (National Electric Code). The outer jacket of the cable is a fluoropolymer, making it durable and rugged, ensuring it will last the harshest of winters. The interior of the cable consists of a tinned copper braid, thermoplastic elastomer insulation, and a metal ground band. This interior construction will help assure reliable, energy efficient performance in any home or business.
Another common application for heat trace cable is pipe freeze prevention or industrial process control and temperature maintenance. Whether in residential homes or commercial settings, pipes can freeze, resulting in extensive cleanup and costly water damage. Pipe tracing for freeze prevention is way to ensure that your customers have a hassle free winter. Pipe tracing also utilizes self-regulating cable that has a parallel circuit, but does not necessarily require a thermostat. ProLine's self-regulating pipe tracing cable is UL listed and provides an ideal way to protect pipes, valves, or other troublesome areas from freezing. This cable automatically varies power output in response to changes in temperature, making it extremely energy efficient and ideal for small plastic or metal pipes, or instrument tubing for commercial or residential applications.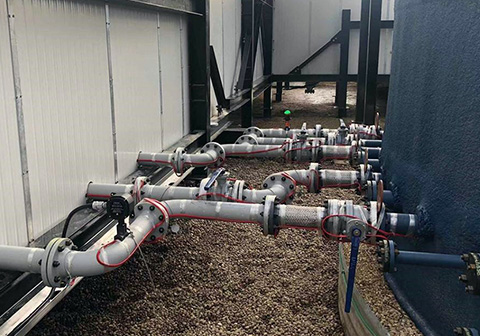 Pipe tracing is especially helpful for commercial applications and outdoor facilities that are more susceptible to pipes freezing. ProLine's pipe tracing cable is an easy, affordable way to increase business with commercial customers, as it can ultimately save time and money in the long run by preventing business closure during winter months. ProLine's cable is also recognized as safe for hazardous and corrosive environments, perfect for commercial or industrial environments. The self-regulating heat cable will also never burnout or overheat, even if it is overlapping or touching, making it safe for any environment.
When considering adding heat or pipe tracing systems to your business offerings, ProLine offers many more benefits in addition to its top-of-the-line products. When working with ProLine, businesses have access to industry leading customer service options, making ProLine the first choice for many professionals. A ProLine customer service expert will help you each step of the way, from determining which components are best suited for your application and budget, as well as individual design layout for each system, and personal installation support. ProLine Radiant also includes free installation training. ProLine is the best choice for heat trace solutions on the market today. If you have questions about how heat tracing can help your business, visit us online or contact an expert at ProLine Radiant at 866-676-9276 today.