Purchase Radiant Heat Materials During the "Off" Season
The winter of 2018-2019 has been a real doozy. Record breaking storms and snowfall slammed the country from California to Maine and just about every place in between. And Old Man winter still isn't done. But rest assured, spring is just around the corner, and soon the construction season will be in full swing.
But before things get too hectic, have you thought about purchasing your radiant heat materials now? It's the perfect time to buy what you need. There's a good chance that you may be able to enjoy even greater discounts on a variety of ProLine's already low-priced radiant heating system components. That's right, purchasing items at off-peak times can mean a savings for you. "Early bird" discounts on snow melting systems, self-regulating roof deicing systems, and floor heating systems may still be available.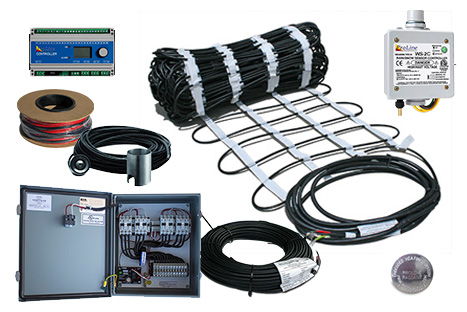 ProLine Radiant is an industry leader. In addition to carrying a wide selection of only the industry's most trusted, premier quality products, ProLine prides itself on including unparalleled customer services with each system. We have one of the largest and most diverse selections of radiant floor heating, roof deicing, pipe tracing, and snow melting solutions available, all at low wholesale pricing.  When combined with the industry's most comprehensive service, it's tough to find a better, more reliable solution.
Contact ProLine and see how you can get a leg up on the competition this spring. ProLine professionals will listen to your needs and then provide you with the most sensible options. Because we carry several different brands from different manufacturers ProLine isn't locked into offering just one or two options. Our radiant heat experts will thoughtfully evaluate your needs and then recommend the system and components that will best meet those needs.
And once the construction season gets busy, you'll be glad that you have the support of ProLine standing with you throughout your projects. Unlike other wholesale providers, ProLine adds the personal touch by offering free technical support, system design and even free installation training. When it comes to installing a radiant heat system, there's no better partner than ProLine Radiant. Our services include:
Free System Design – ProLine offers detailed AutoCAD system designs that cover the layout and materials of the system, but also include every aspect of technical information necessary for your electrician. The system layout shows the proper load calculations, breaker sizes, number of breakers, etc. Having this detailed information is crucial to ensuring a successful installation.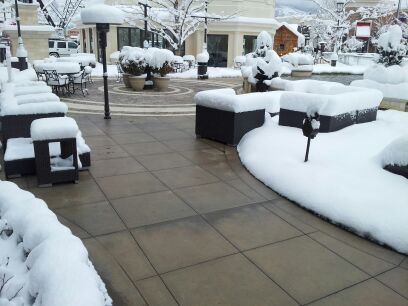 Free Installation Training – One of ProLine's most popular services is its free installation training. Installers will receive personal training for installing their system. A radiant heat expert will personally cover all the aspects of your installation at your own pace. The training courses generally take less than an hour, but they ultimately save a lot of time in the long run. This is just one of ProLine's valuable services that help to ensure your success.
Free Installation Support – Even after the training, you may encounter a situation where you are unsure. No worries. Simply call our support staff and we'll walk you through the issue at hand. We have a dedicated support staff on hand to assist you, so we're happy to take your calls.
All of these services as well as low wholesale pricing make ProLine a popular choice among construction professionals throughout the country. Our designers can custom design a system for just about any layout, budget, and application. Call and learn more about the many affordable options and ProLine's industry leading customer services today at 866.676.9276.