ProLine Provides Industry Leading  Pipe Trace and Roof Deicing Solutions
In addition to providing industry leading radiant snow melting systems and heated floors, ProLine also offers complete pipe trace and roof deicing solutions. ProLine Radiant carries a variety of the industry's most trusted self-regulating heat cable to best serve the demands of industrial and commercial pipe trace and roof deicing applications. Heat cable options include a wide selection of self-regulating heat cable and pre-assembled (pre-terminated) cable, as well as constant wattage for small / residential applications.
ProLine's most popular self-regulating cable is the PLSRR heat cable, which is the cable of choice for most pipe tracing applications as well as roof and gutter deicing. The cable features a flexible, UV-stabilized thermoplastic elastomer overjacket that protects the carbon core for wet applications and exposure to the sun. The parallel heating cable is designed for a variety of industrial applications and environments, including explosion-hazardous and nonhazardous areas. Approvals include: cULus, CSA, hazardous, ATEX, and IECEx, and the cable features a NON-PRORATED 10-year warranty.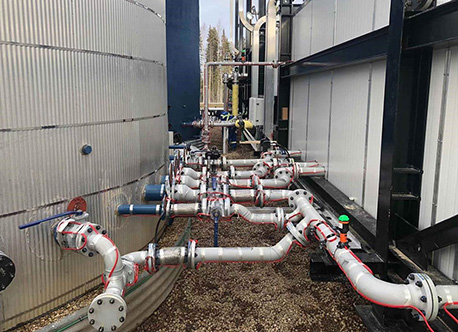 PLSRP heat cable is an industrial grade self-regulating heat cable designed for medium temperature pipe trace applications while PLSRS is designed for high temperature applications. Both cables feature a flexible outer jacket and durable carbon core, providing consistent performance, long lifespan, and easy installation in cold temperatures.
ProLine pre-assembled (pre-terminated) self-regulating heat cable is the premier solution for quick, easy installation for roof and gutter heating and pipe trace applications. The 120 volt pre-assembled plug-and-play kits come with the option of a standard power cord with or without a GFCI power plug. The termination, power connection, splice, tee, and end seal kit reduces installation time and requires no special skills or tools.
In addition to ProLine's industry leading self-regulating heat trace cable, users also have several activation device/controller options to choose from to ensure optimum performance of the pipe trace or roof deicing system. ProLine Radiant's controller options include the latest, most trusted controllers in the industry.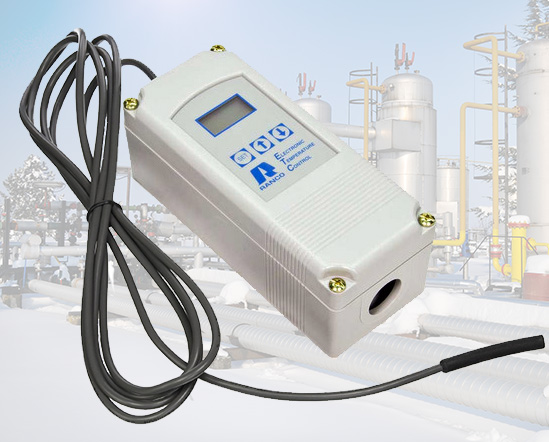 ProLine also offers custom engineered control panels designed for your specific requirements. ProLine controllers continuously monitor your heat tracing system and provide you with user-settable alarms for temperature, heater current and ground fault current (all independent of the trip levels) to maintain your heat trace system and warn you of potential problems. This advanced heat trace system offers local, group and central computer interfaces.
ProLine Radiant carries a variety of the industry's most trusted self-regulating heat cable to best serve the demands of industrial and commercial pipe trace applications. In addition to offering premium cable, ProLine also includes unmatched customer services, including system design/layout, installation training and technical support. ProLine is your complete, professional pipe trace solutions partner. For more details contact ProLine Radiant today.
As a wholesale provider of radiant heat solutions, ProLine Radiant is unique. ProLine not only offers industry leading products at wholesale prices, but includes unparalleled customer support services. Call today to sign up for free installation training. ProLine training, tech support and system design services are second to none. For more information, call ProLine Radiant today at 866.676.9276.