Radiant heat is a great option for contractors to offer their customers. Not only is it an on-trend upgrade, it's also a great way to enhance comfort and energy efficiency – not to mention to prepare for winter. Radiant heat is also extremely versatile, especially when working with ProLine. Radiant heat offers unique, luxurious warmth for the home, and is the most efficient heating technology available today. The systems are easy to install and easy to use.
Radiant heat warms from the floor up, efficiently transferring heat to objects, as opposed to air. Radiant heated floors offer a more optimal way to heat homes for many reasons. In addition to its unparalleled efficiency, radiant heat generates a more even heat than forced air, warming the rooms from the floor up. Unlike traditional forced-air systems that blow heated air through a series of duct work and vents where it rises quickly, radiant heat warmth originates from the floor, providing a subtle, even heat throughout the room. Because there is no need for vents and blowers, dust and allergens aren't being circulated through the house. This can be a tremendous benefit for the elderly and those with respiratory issues.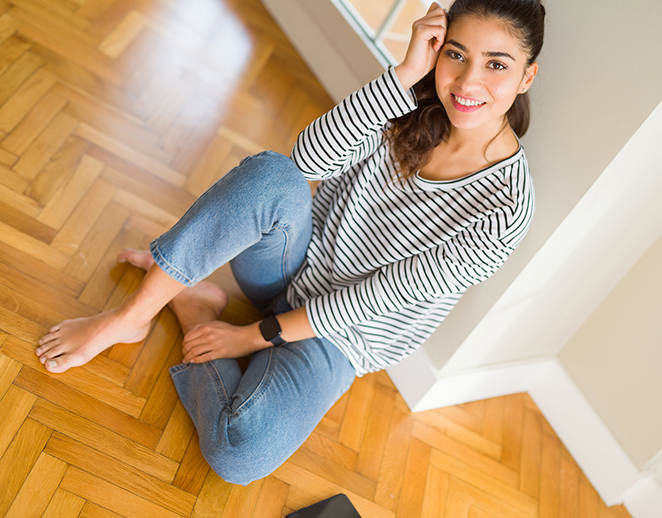 Radiant heat comes in two forms: electric and hydronic (water based). Electric radiant heat systems rely on a heating element, with thin heat resistance cable being the most common. ProLine carries a wide range of electric floor heating options.
Hydronic radiant heat utilizes heated water to warm the area. A special mixture of water and propylene glycol is heated by a boiler and then pumped through a closed loop of specially designed PEX tubing. The installation of hydronic systems can be somewhat complex, and because the system requires a boiler, manifold and pumps, a dedicated "mechanical room" is needed. Both electric and hydronic heating systems are very efficient. Electric systems are easy to install and feature rapid response times. Because hydronic systems can operate on natural gas, the operating costs may be lower than those of a similarly sized electric system. While electric floor heating systems are recommended for heating individual rooms and small to moderate sized areas, because of the potential for lower operating costs, hydronic floor heat may be recommended for customers looking to heat entire homes.
Whether a system is electric or hydronic, they work using the same three general components: an activation device (thermostat), a sensor, and a heating element. The sensor for the floor heating system can be embedded in the floor or mounted in the sensor to detect ambient temperature. Homeowners also have the option to use a combination of both.
Perhaps the most distinguishing part of any radiant heat system is the heating element. ProLine floor heating systems consist of a range of diverse element types. While thin heat resistance cable is the most popular choice, other systems include near paper-thin "film" heating element, low-voltage polymer panels and more. ProLine offers one of the largest varieties of floor heating systems available – for all types of flooring
When working with floors such as engineered wood, floating floors or hardwood, there are several proven options available. The first step in choosing a system for wood floors is identifying the floor type and whether the floor is "floating" or nailed. For nailed floors, ProLine offers a low-voltage floor heating system that is a proven winner. This system features a semi-conductive, self-regulating thin polymer heating panel that can be nailed or stapled through. This is an especially popular choice for heating hardwood, and does not require any build up and will not affect weight loads.
ProLine's thin "film" heating element is most recommended for heating laminate and floating floors. The system features heating panels that are almost paper thin (only 0.16-inch thick). This efficient system heats floors without causing any floor buildup. The heating panels are cut to their proper length on site, and then installed over the subfloor. After the heating elements are secured, the electrical connections are made and the flooring is installed directly over the panels. Thin fluoropolymer insulated heating cable sealed between two layers of a specially reinforced aluminum foil can also be used to heat laminate floors. Call a ProLine representative for more detailed information about the many floor heating options that are available 866.676.9276.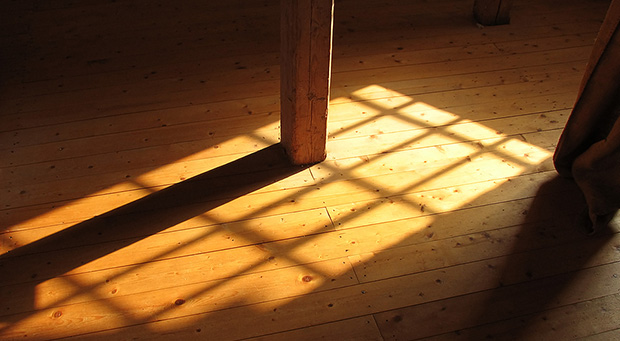 Radiant heat can also be added to existing floors – without any major remodeling. By accessing the floor joists from below (crawl space or basement), thin panels can be stapled up between the floor joists, and then Batt insulation is installed over the heating element. This ensures maximum heat is directed upward to warm the floor. The panels are available in multiple widths, making it easy to add radiant heat to any existing floor. This system effectively warms tile, hardwood, laminate, and even carpeted flooring.
Another excellent choice for heating floating wood or laminate floors is ProLine's reflective insulation panels. This system features ½-inch thick polystyrene insulation panels with pre-engineered channels for the heat cable, covered with thin aluminum. The aluminum "reflects" the heat, maximizing the heating cable's output, resulting in a very efficient system. The panels are laid down and snapped together, and then ProLine heat cable is simply pressed into the pre-designated grooves, and flooring is laid directly on top. This system is super efficient – so much so that customers may run their systems for less time, resulting in even more cost savings.
Carpet or laminate flooring can be found in most homes, and many of ProLine's systems are great choices to offer for heating carpet and laminate. ProLine's low-voltage heating system and ProLine's foil heating system can be used for both mediums, but hydronic is also available. Hydronic may be a great choice for larger areas such as industrial or commercial buildings. Hydronic heating systems can be used under a number of floorings, from tile and stone to luxury vinyl, carpet and laminate.
Rugged heat cable designed for installation in concrete slabs is also available. The cable is embedded 1 to 2 inches below the surface of the concrete for optimum performance. The radiant heat cable warms the concrete slab, which stores the heat, resulting in a very efficient floor heating method. The slab heating cable is extremely rugged and versatile, and suited for wet or dry locations.