ProLine – The Ideal Radiant Heat Partner
ProLine Radiant is designed to benefit construction professionals and wholesalers by offering complete radiant heat solutions and services at discounted prices. As an industry leading radiant heat provider, ProLine has the products and expertise to help your business thrive. In fact, our products and customer services are unparalleled. ProLine's support services include installation support, complete system design, free installation training and more.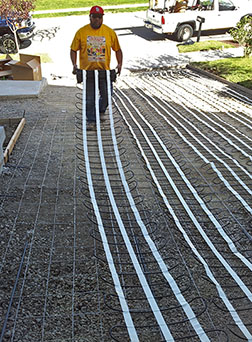 The good news for you is that you don't need to be a radiant heat expert to offer radiant solutions to your customers. Our account managers, electricians and system designers will guide you every step of the way during the purchase and installation process. In other words, our radiant heat experts will take care of all the details associated with designing the system so you can focus on what you do best. We'll provide you with a detailed quote and a professional schematic layout that will address all the electrical information and layout needs of your project.
While our design services can't be beat, the service that hardscape professionals seem to appreciate most is the free installation training. You'll have a personal instructor who will cover every aspect of your project installation. The training usually takes less than an hour, but you can ask the instructor questions and proceed at your own pace. The training can be completed online via Webex, or you can attend in person at our headquarters. In some cases, a ProLine installation expert may be able to provide training at your location. (Call a ProLine representative for more information.) Naturally, most installers opt to complete the free training from the comfort of their home via Webex.
When installing a radiant heat snow melting system it's nice to know that experienced professionals have your back. When you install a ProLine radiant heat system you're never alone. Installers can call ProLine's dedicated staff of installation experts if they have any questions during the installation process. An electrical expert and system designer can walk you through the process to address any concerns you may have.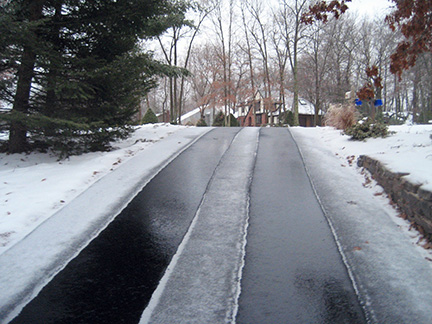 We understand the importance of having a good reputation, which is why our experts work closely with customers, providing all the tools they need to succeed. In addition to personal installation support, training, and system design, customers also have access to ProLine's wealth of online educational materials and videos. By utilizing ProLine, you will be viewed not only as a hardscape professional, but as the radiant heat solutions provider as well. By offering radiant heat, you can expand your capabilities and dramatically increase your earning potential.
ProLine is committed to your success. Our goal is to offer the best radiant solutions in the industry at the best prices, and to better help you with all aspects of the project by making the sale and installation as smooth as possible. We want to become your preferred radiant heat solutions provider and we'll do all we can to earn that right!
Contact us and experience firsthand why we're considered the service leader of wholesale radiant heat systems. Call 866.676.9276 today.