Backed by Professionals
Being in the construction business, I've learned that in my line of work, it's either feast or famine. Sometimes I can barely keep up with demand. Other times, well . . . Let's just say that when business is slow, the more extensive my honey-do list at home is. Funny how it always balances out that way.
A few years ago, when I first read something ProLine Radiant had published about contractors adding revenue by offering radiant heat installations, I barely skimmed over the content. But knowing how temperamental the building industry is, I figured, what the heck, it wouldn't hurt to learn a little more about this. I revisited the website and read more. It all sounded so easy – almost too easy.
Certainly, I loved the idea of "beefing up my bottom line", but I was skeptical about taking on a service that I knew so little about. But I persevered. When a customer asked about adding a heated driveway to his dream home, I nervously blurted, "Sure, I can do that." But later that night I didn't get much sleep. I didn't know all the details about a installing a radiant heated driveway. Would it be a hassle? Would it really be worth my time?
I contacted ProLine and quickly began feeling better about my decision to take on the project. ProLine isn't your typical wholesale provider. While they only provide the materials through a local electrical wholesaler, I was thrilled with the pricing; and their customer service blew me away. I didn't just receive discounted driveway heating components, I received system design and support services that were second to none. I'd read about their "industry-leading" customer services, but let's face it, everybody brags about their service, but few actually provide the service they brag about.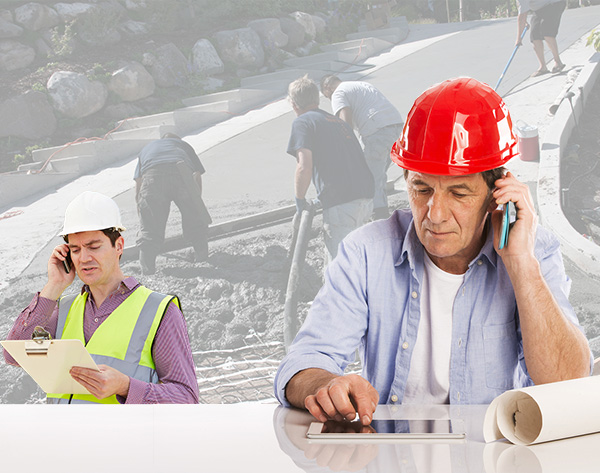 Despite being a wholesale provider, ProLine reached out to me and provided FREE installation training. I was able to take the training at home, on my computer via video conference. My instructor was nothing short of outstanding. He took time going over every aspect of my custom installation and answered all my questions. After I completed the training, he gave me his number and insisted that I call if I encountered any unforeseen issues during the installation, or had any other concerns. He was absolutely genuine, and I felt like I had an expert insider whom I could contact at any moment if I had any questions. Having access to that expertise gave me a great deal of confidence to move forward with the installation.
Another service that ProLine offered was their system design. ProLine created a detailed design and layout of the system. This AutoCAD® not only showed the exact layout of the heat cable and other system components, but it contained all the electrical information for my electrician. It was a foolproof document that laid everything out for me. It not only showed the layout of the system, but included information such as the materials, proper load calculations, breaker sizes, number of breakers, etc. ProLine took care of all the legwork behind the installation. Much to my relief, I didn't have to be a radiant heat expert. I had access to the best experts in the industry. It felt like the whole installation was a team effort, and ProLine took care of all the heated driveway details, which freed me up to focus on the things that I do best.
I'd read about the benefits that contractors could enjoy by adding radiant heat installation to their services, but I honestly didn't think it would be this easy. For years I avoided "the hassle" of adding radiant heat installations to my list of services. Heck, years ago I even turned down a job because I felt unqualified, and a bit intimidated, to install a heated floor. Oh, if only I'd known.
Now I imagine that installing a radiant heat system can still be intimidating for first time installers, but I discovered that it all depends on who is providing you with that system. I suppose one could run down to Home Depot and grab some heat cable, and then offer customers a radiant heat installation, but I'm in business for the long haul. I'm going to stick with experts who I know have my back. I like knowing that there's a deep well of expertise that I can draw from if I need. Sure, I love the discount pricing, but most important to me is being able to tap into ProLine's experience. I have a team of radiant heat professionals that I can rely on. Ultimately, this benefits my customers and my business. I get the jobs done quickly, and I get them done right. As any other professional in my line of work will attest, there is no better way to ensure a successful future than by amassing a growing list of satisfied customers.
Working with ProLine has proven to be a smart business decision for me. I like telling customers, "Sure, I can do that," rather than turning down work. I may not get as many days off as I used to, but that's okay. The chores at home can wait. Plus, I always have retirement that I can look forward to.
For more information about wholesale floor heating, snow melting, and roof de-icing products check out ProLine's website. If you're ready to explore the options and learn how you can expand your business, contact a ProLine professional today at 866-676-9276.