A Look at What Makes ProLine Radiant a Preferred Leader
There are many manufacturers and providers of radiant heat snow melting systems, but how is one different from another? Is it technology? Is it product longevity and warranties? Why would two systems utilizing very similar heating cable perform so differently? Certainly the aforementioned are important aspects of trusted snowmelt systems, but these factors alone can't account for greatness. And it doesn't answer the question as to why two systems that utilize very similar heating cable could perform so differently.
While most products and system components are similar, not all providers – and installers – are created equal. Without doubt, offering quality components at consumer-friendly prices is essential for radiant heat providers to appeal to the masses, but is this all that consumers are looking for? Is quality or price the end all deciding factor that homeowners and builders seek? Remember this: for those components to function as advertised, they must be installed properly.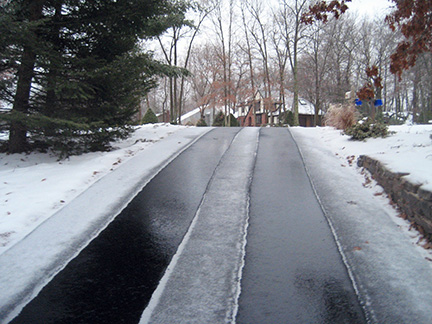 Proper installation means more than having competent installers. Those installers need to have the technical support and installation training from professionals with years of experience installing these systems. This means more than the token "call us if you have any questions" rhetoric that we often hear as we're walking out the door after making a purchase.
Radiant heat systems are relatively easy to install. So easy, it seems that some installers are tempted to dive into the process without any training, and not understanding some of the basic guidelines such as proper cable spacing or embedding the cable splice to the cold lead.
So, as easy as radiant heat systems are to install, there are some key tips that must be followed to ensure that the system performs as intended. And ProLine Radiant makes sure that this information is covered by providing free installation training that addresses all the points that are crucial for a successful install. This interactive training covers all the steps relative to the installer's project. The training can be scheduled at a time that is convenient for the installer, and only takes about an hour. This is time well spent, and ultimately saves time and money in the long run.
ProLine Radiant's professional design team also provides detailed system layouts that not only show the system design, cable layout, sensor and contactor panel / controller, but all the system's technical issues as well. Installers will know the proper layout and materials, proper load calculations, breaker sizes, number of breakers, and system performance expectations before any installation takes place.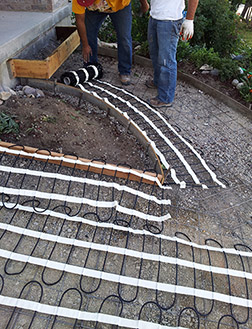 When working with ProLine, contractors and installers can be confident that they have the full resources and expertise of ProLine's radiant heat designers and support staff behind them.
These services are what differentiate ProLine from other providers of radiant heat systems. We take a personal approach and stand ready to assist installers after the purchase. Our goal is not to simply provide radiant heat systems, but to ensure that customers are satisfied with their installations.
Call ProLine Radiant to learn more about our products and service offerings. We offer wholesale pricing and unmatched customer support. Call 866.676.9276 today.