ProLine – The Ideal Radiant Heat Provider for Commercial and Industrial Applications
Radiant heated driveways have become more commonplace in neighborhoods throughout the country during recent years. In addition to the proliferation of driveway heating systems, homeowners are also discovering the benefits of installing roof de-icing systems and heated floors. Radiant heat systems are energy efficient, environmentally friendly, and fully automated. Radiant heat is showing itself to be the clean heating – and de-icing – solution of the future.
While residential snow melting and floor heating systems are increasing in popularity, commercial businesses are also taking advantage of the benefits offered from radiant heat. ProLine Radiant provides commercial snow melting, roof de-icing, pipe tracing, and interior radiant heat solutions at wholesale pricing.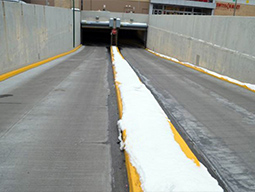 Commercial businesses across the country have worked with ProLine to install large snow melting systems for state departments of transportation, government installations, airport parking aprons, carwash bays, commercial parking ramps, and more. ProLine has the products and expertise to design systems for virtually every commercial need.
ProLine has established itself as an industry leader; not only by offering premier quality products, but by providing unmatched customer service. Unlike other wholesale radiant heat providers, ProLine includes comprehensive customer support services that make it easy for businesses to find and install the ideal system for their needs.
Commercial and industrial facilities can find quality solutions at the lowest prices available, and ProLine systems are always backed by preeminent support services. These services include free installation training, comprehensive system design and layout, and technical support for installers during the installation.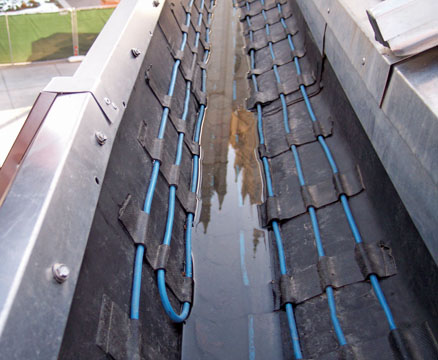 The free installation training is offered online via web conference, as well as in person at ProLine's headquarters. An experience instructor covers every aspect of the installation, and the training typically takes less than an hour. Installers can stop and ask questions at any time.
Professional system designers also carefully design the system that best meets the customer's needs. Everything is taken into account, including the electrical demands, layout, and budget. ProLine works closely with its customers to ensure that the ideal system is created for the specific needs of each customer.
Despite the free installation training, sometimes installers may encounter a question or issue during the installation of a radiant heat system. That's why ProLine has a dedicated staff of installation support personnel on hand. These pros are available to answer any questions you may have, or walk you through any aspect of the installation. This attention to customer service is what differentiates ProLine from other wholesale radiant heat providers.
If your business is looking for any type of radiant heat solution, deal with the professionals at ProLine. You'll be assured of not only finding the best system for your needs, but in receiving the best customer service in the industry.
For more information, call ProLine today, at 866-676-9276.